Strategy
FCA Chief Says Smooth Brexit Crucial For Financial Stability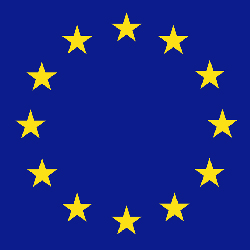 These comments come as the UK is set to start up the second round of talks with the European Union surrounding trade and, more so, the financial services sector.
The chief executive of the Financial Conduct Authority said that a Brexit transition deal is needed otherwise both the UK and European Union will have financial instability, according to media reports.
Andrew Bailey, chief executive of the FCA, said during a dinner in London that City regulators needed time to resolve issues including the validity of derivatives contracts, clearing financial trades and cross-border flows of data.
"There is a range of operational issues arising from Brexit which, if not tackled, will create financial stability risks and issues for both the UK and the EU," Bailey said. "I think this point is increasingly understood on both sides. It is not a matter of scaremongering to get negotiating advantage."
Bailey said that when the UK leaves the EU, a wide range of financial contracts between UK and EU counterparts would cease to function unless action is taken. This might involve UK citizens no longer being covered by insurance policies taken out with EU insurers.
"The best solutions are mutually agreed and enacted so that they are consistent," Bailey added. "And to achieve this, we need by the end of March a joint commitment by the political authorities to a well-defined implementation or transition period which will create the space and support for the regulators to work with firms and political authorities to put practical solutions into place. It can be done, and I think there is a growing consensus on both sides that it must be done. I sense this view increasingly taking hold from my discussions around Europe."
This comes as the UK is set to start the second round of negotiations with the EU, which will be surrounding trade and, more so, the financial services sector.
In January, this publication reported that the UK's Brexit minister, David Davis, wanted to include financial services in a trade deal with the European Union which will cover various economic sectors.