People Moves
Who's Moving Where In Wealth Management? - Invesco Perpetual, Brewin Dolphin, Others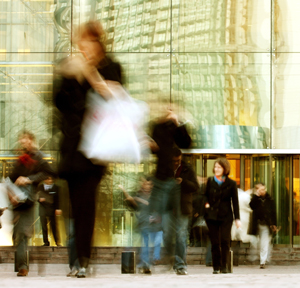 The latest moves in wealth management across the UK, Europe, Middle East and Africa.
Invesco Perpetual
Investment management firm Invesco Perpetual has promoted Georgina Taylor as a fund manager on the global targeted income strategy and Gwilym Satchell as a fund manager on the global targeted returns strategy. Mike Marshall has been appointed to take over the risk management responsibilities for the global targeted returns strategy.
Taylor joined the team in June 2013 as the multi-asset team's product director and part of the original launch team of the global targeted returns strategy. She became research director in 2016.
Satchell has served as a risk manager for the global targeted returns strategy since its launch in September 2013.
Marshall joined the multi-asset team as a risk analyst in March 2015, having previously managed the OTC derivatives and alternatives team.
The changes are effective from 28 February.
Brewin Dolphin
Wealth management firm Brewin Dolphin has appointed Rachel Story as investment management assistant of its its Penrith office.
Story studied Mathematics at the University of Leeds. After graduating last year, she returned to Cumbria. She is now working towards studying for her industry exams to become a chartered wealth manager.
Downing
London-based firm Downing has made seven new appointments as it continues to build its investment team.
The company has appointed three sector specialists to its energy team; Vaggelis Tsesmelidakis as investment director, Ana Knight as technical asset manager and Amar Amin as investment executive.
Jonathan Lloyd-Evans, Daniel Cheung and Michael Joseph also join the wider investment team as investment executives. Hannah Kenny has been appointed as investment executive for the lending team.
Knight previously held the role of technical director for PS Renewables. Tsesmelidakis has held senior roles at Deutsche Bank, Thurlestone Capital and global asset manager Capital Dynamics.
Lloyd-Evans previously worked for PwC, where he held the role of senior associate in the transactional services team. Cheung worked at Arma Partners, European Capital and Transferguru. Joseph has previously held roles at PwC and Pugh Daniel Properties.
Kenny will work on the deployment of the newly-launched Downing Development Finance (DDF) Bond.
T Rowe Price
T Rowe Price, the global asset manager, has appointed Tammy McPherson as senior relationship manager.
McPherson, who joined the group this month, will help drive institutional client engagement in the UK and Ireland – working closely with Andrew Skeat and Paul Gallagher and T Rowe Price's EMEA consultant relations team.
Prior to joining T. Rowe Price, McPherson led the UK institutional team at Lombard Odier. She has also held a number of institutional relations roles at Aviva Investors.