Offshore
Investment Migration Council Sets Up Caribbean Office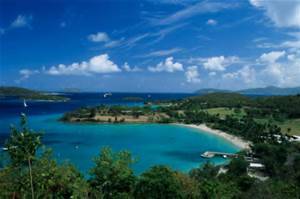 An industry group representing practitioners in the market for "golden visas" has set up an office in the Caribbean.
The Investment Migration Council, a global group bringing together practitioners in the field for citizenship-by-investment, sometimes dubbed "golden visas," has opened an office in the Caribbean, a region already home to several jurisdictions marketing citizenship programmes.
The office is represented by Latitude Consultancy Limited, IMC, which is headquartered in Geneva, said in a statement yesterday.
Dozens of jurisdictions around the world market citizenship in return for investment; sums and other conditions of getting a passport/residency vary. These schemes are not just run by small countries or emerging market nations, but also by developed countries seeking to pull in investors from around the world. The US has a programme for high net worth investors – drawing attention from investors in China – as does the UK with its Tier 1 system. Spain, Portugal and Malta are among other "golden visa" states to have developed programmes in recent years. These schemes are sometimes controversial – opposition politicians in the UK, for example, have suggested the programme is socially unjust and not worth the money. In Hungary, that country's programme has been criticised in a report by the IMC in conjunction with Transparency International, a group lobbying about issues of corruption and governance.
IMC said its Caribbean office will have its own committee, contribute to elevating standards regionally and is also expected to organize briefings, provide cross-network opportunities, act as an information station for governments, the public and media as well as being a centre for members.
The office is responsible for the following sovereign states and dependent territories: Antigua & Barbuda, Barbados, Dominica, Grenada, St Kitts & Nevis, St Lucia, Cayman Islands, British Virgin Islands, Saint Vincent and the Grenadines.
Christopher Willis, managing director, Americas & Caribbean, Latitude Consultancy, will run daily operations at the office.