People Moves
EXCLUSIVE: European Bank's Wealth Arm Recruits Ex-Coutts Man As COO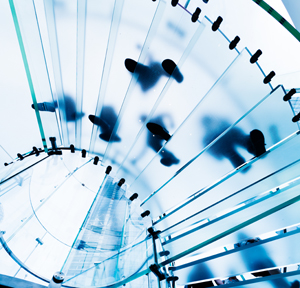 This publication can exclusively report on the hire, part of a move by the European bank to build out its wealth management offering in the country.
Deutsche Bank Wealth Management has recruited former Coutts, Barclays and UBS senior manager John Saunders as chief operating officer for its UK operation, this news service can exclusively report, part of its build-out that started last July when Michael Morley was hired as its CEO.
Saunders was most recently managing director of the Western Europe and US businesses at Coutts, a post which he held since 2015. Before this, he spent five years at Barclays Wealth in both propositional and client-facing management roles, running the non UK domicile, court of protection, charities and financial and city professional teams. Additionally, Saunders previously worked at UBS Warburg where his roles included head of legal, and then deputy head, of UBS Wealth Management UK.
Joining the Deutsche Bank's wealth arm in March, Saunders is based in London, reporting to Morley. He also will sit on the board of Deutsche Bank UK as a senior manager, subject to regulatory approval, a statement from the bank emailed to this publication said.
The move sees another former senior Coutts manager make the switch; Morley served as CEO of Coutts from 2009 through to May 2016. He also spent seven years as chairman of the board of Royal Bank of Scotland International.
The move comes as Deutsche Bank, which has gone through a restructuring phase to revive its fortunes under the helm of group CEO John Cryan, is looking to build out a wealth management business that typically absorbs less capital than does the investment banking area. A week ago, Cryan said Deutsche Bank's an overhaul of the bank would take time but plans to turn around its performance were on the right track. The bank recently said it would report an annual loss for 2017.