People Moves
Who's Moving Where In Wealth Management? - Charles Stanley, HSBC Private Banking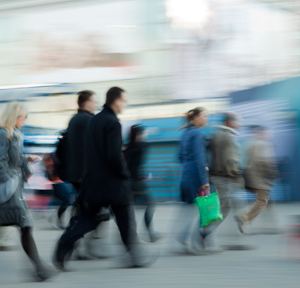 The latest moves in wealth management across the UK, Europe, Middle East and Africa.
HSBC Private Banking
HSBC Private Banking has appointed Mark Winterflood as head of HSBC Private Banking Luxembourg, effective 5 February, subject to regulatory approval. ​He will join the executive committee of HSBC in Luxembourg.
Winterflood will replace Anthony Simcic in the role. He will report to Franco Morra, chief executive of HSBC Private Bank (Suisse) SA and regional head global private banking Europe, international and MENA, and Lars Rejding, country CEO HSBC Luxembourg.
He has 22 years of experience with HSBC, having held a variety of client-facing and senior roles within the group across the Middle East, Asia and Europe, most recently as HSBC Private Banking's global head of pricing, based in the UK.
In his new role, Winterflood will be responsible for the oversight, leadership and management of HSBC Private Banking in Luxembourg.
Charles Stanley
Wealth manager Charles Stanley has appointed Ben Gilmore and Graham Austin as investment managers to its private client investment management team. They have both joined from Kleinwort Hambros. Both are newly-created roles.
Gilmore was an investment manager for Kleinwort Hambros for six years. Prior to that, he worked within asset management at BNY Mellon and private client investment management with JM Finn.
Austin was a portfolio manager and more recently a private banker at Kleinwort Hambros, prior to which he worked for Deutsche Bank.