Legal
GUEST ARTICLE: The Abuse of Vulnerable Elderly People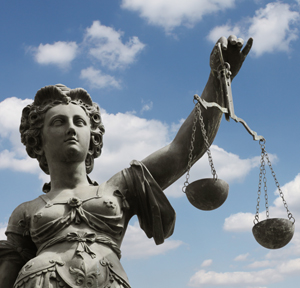 As populations in developed countries age and diseases such as Alzheimer's take their toll, the issue of how older people's financial affairs are protected becomes ever more urgent.
A few weeks ago, this publication examined controversy around the subject of power of attorney, as in cases where someone is granted the right to act on behalf of a person who might be deemed incapable of managing their own affairs. As populations in developed countries age and diseases such as Alzheimer's take their toll, the issue of how older people's financial affairs are protected becomes ever more urgent. It is, arguably, more serious than, say, what so-called Millennials want to do with their money and lives, if only because wealth remains concentrated among the older population.
In this article Gareth Ledsham, partner at UK law firm Russell-Cooke, examines the issues from a predominantly UK perspective; it is worth noting that certain features apply internationally, such as in jurisdictions sharing the English Common Law and certain other legal traditions.
The editors of this news service are pleased to share these insights and invite readers to respond. They can email tom.burroughes@wealthbriefing.com As is the case with such contributions, the editors don't necessarily endorse all the views of guest contributors.
An elderly woman, living by herself and lonely, but with substantial personal assets, is increasingly taken advantage of by her nephew as her mental capacity begins to wane. The woman relies on her nephew to perform day-to- day tasks and errands for her but this soon escalates to her placing him in charge of her personal finances and pension, which she is starting to find "confusing". The nephew successfully siphons off large portions of her assets into his own bank account under the guise that he is helping manage the woman's incoming and outgoing expenses. The woman's family and friends do not question his involvement in her finances because he has been named the attorney of her estate and therefore believe he can be trusted. As such, the abuse continues for many years.
The case of the elderly woman and her nephew is not an isolated incident, and in fact, cases of this nature are becoming more common each year as the UK's elderly population continues to increase. In fact, the number of investigations into the mismanagement of donor's finances doubled in the three years between 2013 and 2016.
Attorneys are expected to manage the donor's finances to ensure their best interests are protected. Appropriate management is necessary; this can include paying for day-to-day expenses, food shopping, house upkeep, clothing, the purchase of small gifts to friends and relatives on behalf of the donor, and most importantly, the buying and selling of property. Gifts of a more substantial size, such as financial gifts, require an application to be submitted to the Court of Protection, ideally before the gift is given. Attorneys are also expected to have their own bank account, separate from that of the donor, and must keep a record of all transactions.
Failure to comply with these guidelines can result in an investigation by the Office of the Public Guardian (OPG). Even if suspicious spending activity is not reported or suspected, OPGis still within their legal rights to carry out random spot checks and request transaction history and account balances from an attorney at any time. As the mismanagement of elderly people's funds becomes something of an epidemic – 172 attorneys had their attorneyships revoked in 2015 alone - it would be encouraging to know that investigations by the OPG were on the increase. This is not the case however, as more frequent checks would require an injection of funds to supply this service. And in this current political climate, the likelihood of such funding being made available is slim.
It is incredibly difficult for the donor to protect themselves from financial mismanagement once the abuse is already happening. This is largely due to the donor having lost their mental faculties and possibly suffering from neurological diseases such as Dementia, Alzheimer's, or Parkinson's. So what is the solution?
People should seriously consider whilst they are still of sound mind, who in their lives they can trust to act as their attorney should they no longer be able to manage their own financial affairs. People considering offering their services as attorneys should also fully understand the significance of their position, and understand the legal ramifications if they abuse their position of power. It is recommended that attorneys seek legal advice on the matter if they are unsure how to proceed.
While financial abuse of the elderly will never be fully preventable, people should take the necessary steps to protect themselves ahead of time…as time eventually catches up with all of us.