People Moves
Who's Moving Where In Wealth Management? - Deutsche Bank Wealth Management, Anderson Strathern AM, Others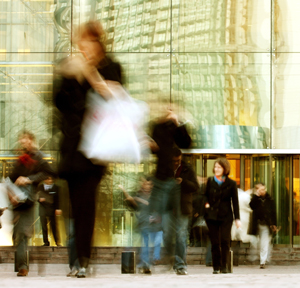 The latest people moves in wealth management across the UK, Europe, Middle East and Africa.
Deutsche Bank Wealth Management
Deutsche Bank Wealth Management has appointed Raffaello Nemni as head of UK client advisors.
Nemni was most recently head of the ultra-high net worth operation at HSBC Private Bank in London. He was previously head of the resident non-domiciled client group at Credit Suisse from 2008 to 2014, and was a senior practitioner at UBS between 2002 and 2007.
He will join the wealth management arm of Deutsche Bank in March 2018, based in London. He will sit on the UK executive council, and will report to Michael Morley, head of Deutsche Bank Wealth Management in the UK.
Amati Global Investors
Amati Global Investors appointed Anna Wilson, (previously Anna Croze), who specialises in UK equities, to its investment team.
Wilson joins the investment team at Amati, which consists of Paul Jourdan, David Stevenson and Douglas Lawson. In conjunction to this new hire, Lawson will move to a part-time role at Amati.
She joins from Adam & Company, where she led research for the wealth manager. Previously, Wilson worked for Threadneedle Investments and Henderson Global Investors.
Anderson Strathern Asset Management
Anderson Strathern Asset Management, the wealth management arm of Scottish legal firm Anderson Strathern, has appointed three members to its team.
Fiona Gillespie has joined ASAM as a senior investment manager from Aberdeen Asset Management (now Standard Life Aberdeen). Phillip Ross also joined ASAM as a senior investment manager, also from Aberdeen Asset Management. Nick Paul joined ASAM as a chartered wealth manager from Tcam Asset Management.