WM Market Reports
EXCLUSIVE: Wealth Managers Wary Of Thinking Big About Innovation - Study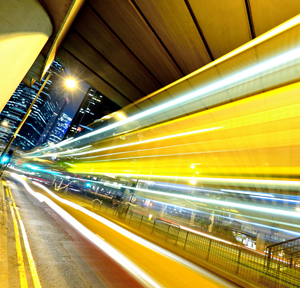 Wealth managers are keen on innovation but too few of them dare to take a radical approach, preferring to push in small steps instead, a report looking at trends in the sector finds.
Many wealth managers trying to innovate are focusing on small, incremental steps rather than taking a big leap, a report that covers firms from around the world says.
Projects addressing deep, disruptive and strategic change do not get enough funding although wealth managers agree to their importance for the future, according to the study by MyPrivateBanking, a research firm based in Switzerland. The study is called Innovation for Wealth Management 2018 – How Digital Leaders are Winning the Game, and drew its findings from a survey of 43 individuals, such as executives of private banks. Most respondents have their core markets in the UK (47 per cent), Switzerland (37 per cent), the US (30 per cent), Singapore (28 per cent) and Italy (28 per cent).
"Innovation is clearly a hot topic for wealth managers, but they do not put their money where their mouth is." Steffen Binder, research director of MyPrivateBanking, said.
"Many innovation projects exhibit too much inward focus and relied too strongly on small, incremental change. What we saw was a distinct lack of innovation projects that tackle disruptive themes like automated advice and blockchain. Outdated technology and budgeting are now among of the biggest roadblocks to innovation," he said.
The argument may stir up thoughts that banks and other firms have chosen an incremental, rather than "big bang" approach often because budgets have been pressured by a need to comply with a mass of rules in recent years, such as those of Dodd-Frank, this year's MiFID II directive and upcoming GDPR data protection rules. (A recent conference hosted by onboarding specialist Appway, and supported by WealthBriefing, addressed this issue of the supposed trade-off between compliance-driven spending and innovation-linked spending.)

The report included the following findings:
-- Too much internal focus: Innovation is still too internally focused, although MyPrivateBanking finds this to be changing gradually, with greater attention given to hiring innovators and exploring joint partnerships. While the "acquisition of a start-up company" ranked lowest as a factor for innovation, "strong, innovation-friendly leadership" made it to the first rank;
-- Disruptive tech gets too little funding. Innovation leaders understand the importance of new technologies like blockchain and artificial intelligence, but this is rarely reflected in budgets. For instance, blockchain technology received zero mentions when innovators were asked about the top three technologies where they spend most for new projects , although half of the respondents listed this tech as "very important". Only 20 per cent of respondents mention robo advice as a top budgeting concern;
-- Outdated tech and small budgets are biggest barriers to innovation. Apart from outdated technology infrastructure (mentioned by more than 60 per cent of respondents), inadequate budgets (54 per cent of mentions) were the greatest hurdle to innovation among the firms in the survey;
-- Significant amounts of money resources are deployed. In order to develop and implement new digital initiatives, 43 per cent of the surveyed wealth management institutions spend more than $20 million. More than a quarter spend $50 million or above. Further growth of these resources in the coming years seems a safe bet, according to our findings. 63 per cent of survey respondents will see their innovation budget grow between 5 per cent and 20 per cent in 2018;
-- Automated advice and robo investing will grow significantly. Respondents estimated that the share of transactions completed via so-called robo-advisors will increase from 3 per cent to 15 per cent over the next five years. Almost two thirds of the wealth managers expect an acquisition in the area of robo advice within the next 18 months. This confirms our finding that a move toward cooperation rather than disruption of established industry players is the new trend; and
-- Artificial intelligence is a major topic of debate. On average, the respondents think that AI will have a strong impact for investment decisions and portfolio allocation (4.1 out of 5 in importance rating) as well as for client risk assessment (3.9). Whereas client communication seems only of moderate importance for AI (3.2), the report said.
The research firm said wealth managers must differentiate disruptive innovation from incremental, organic innovation projects and they should focus at least 30-50 per cent of their innovation investment budget on disruptive projects. As incremental innovation gets rolling, the resources required diminish over time, freeing up resources to focus on big projects.
Another idea, the report said, is "don't make enemies when you can make friends". Among third party innovators MyPrivateBanking sees a trend toward B2B solutions that are intended to work with established institutions rather than disrupt them.