Summary Of Executive Moves In Global Wealth Management - October 2017
Editorial Staff, 18 December 2017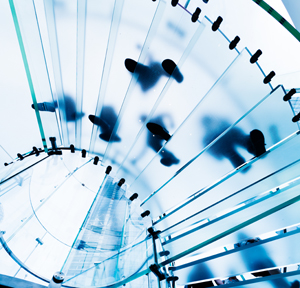 A round-up of moves in global wealth management during October.
UK, Switzerland, Europe
Sanlam UK appointed Justine Colley as portfolio manager to its London office. She reports to Charlie Parker, head of portfolio management. Colley joined from European Wealth, where she spent the last year managing the South African desk as well as managing solutions for discretionary and advisory managed clients. Prior to this, she was a wealth manager at Tilney.

Barclays appointed Steve Klemme as head of Middle East for its private bank and overseas services. He has over 30 years' experience leading Middle East regional teams for global financial institutions. Klemme and his teams based in Dubai, Switzerland and London develop and strengthen relationships with Middle Eastern high net worth and ultra-high net worth clients through the delivery of bespoke advice and solutions and access to corporate and investment banking products and services.

ABN AMRO appointed Henrietta Baldock to the supervisory board of ABN AMRO Group and ABN AMRO Bank. Annemieke Roobeek resigned from the supervisory board. Baldock was until recently chairman of European financial institutions investment banking at Bank of America Merrill Lynch, based in London.

PricewaterhouseCoopers appointed Fiona Carpenter as a partner in its UK financial services tax practice. She leads the firm's alternative asset management practice throughout Europe, the Middle East and Africa. Carpenter has 20 years' experience helping alternative managers and funds with tax structuring and compliance. She joined from EY, and was previously chief financial officer for TT International, a boutique asset manager, from 2010 to 2013.

Vannin Capital, a global dispute resolution funding business, appointed David Collins as group chief financial officer. Collins joined from Prudential, where he held a number of senior roles across finance, risk and group strategy including managing director of the group chief executive's office and director of investor relations. He has spent the last three years in the US, building a risk management function for Prudential's US subsidiary Jackson National Life.

UK financial services firm Tilney appointed Andrew Tompson to its London office. Tompson was hired as a business development manager, and are responsible for focusing on the London to the south coast region. He joined from Turpin Baker Armstrong, where he was a qualified independent financial advisor as well as taking on a role of business development.

Lombard Odier Investment Managers appointed Robert Schlichting as head of institutional sales for Germany and Austria, and Frank Stefes as head of third party distribution sales for Germany and Austria. Schlichting joined from Deutsche Asset Management, where he was head of institutional sales, Germany. He reports to Jonathan Clenshaw, Lombard Odier IM's head of institutional sales for Europe. He previously held positions with Neuberger Berman, Schroders, BlackRock, Merrill Lynch Investment Managers and JP Morgan Asset Management. Stefes has been with Lombard Odier IM since 2010 and has overseen the firm's business development in Germany and Austria over the last seven years. Frank reports to Martin Thommen, head of third party distribution sales for Europe.

Alternative asset and corporate administration services provider SANNE appointed Paul Watson as global director of change management. Watson is based in SANNE's global headquarters in Jersey. He spent 19 years with the HSBC group, where he spent time in Bermuda, London, Isle of Man and the Channel Islands. Watson spent the past four years at HSBC Bank of Bermuda as the programme director for the bank's financial crime compliance programme. In his new role, Watson works with SANNE's chief operating officer, Eric Watson and senior managing director, Philip Godley, to drive forward its global change agenda, and to further strengthen SANNE's integrated business strategy.

B Capital, the venture capital firm backed by a Facebook founder, Eduardo Saverin, appointed a new chairman, Howard L Morgan. Morgan, who was an executive at Renaissance Technologies, the hedge fund group, is also co-founder of First Round Capital, a VC firm. The firm also named Joe Davis, chairman of the Boston Consulting Group's North American operations, as vice chairman; hired Allen Duan as an operating partner; and named Rohit Bhagat as a senior advisor.
Wells Fargo Asset Management appointed Dan Morris as global head of portfolio solutions within the multi-asset solutions team. Morris reports to Nicolaas Marais, president of WFAM and head of multi-asset solutions. Based in London, Morris joined from Schroders, where he was head of US portfolio solutions. Other joiners were Martijn De Vree and Frank Cooke, who reports to Morris. De Vree joined from Insight Investment, where he was a senior solutions expert, and Cooke joined from Mercer in Hong Kong, where he served as a senior investment consultant. In July, Jonathon Hobbs joined the firm from BlackRock as head of US portfolio solutions and also reports to Morris. De Vree and Cooke will be based in London, and Hobbs is based in San Francisco.

HarbourVest Partners, a global private markets asset manager, appointed Simon Jennings as a managing director. Based in London, Jennings focuses on business development with distribution partners in Europe and Asia to help their private wealth clients achieve their private markets objectives. He has nearly 30 years of experience in the financial sector. Prior to joining HarbourVest, he was the global head of private equity at HSBC, where he was responsible for creating, structuring, and accessing private equity investment opportunities for private and institutional clients.

UK wealth manager Brewin Dolphin appointed Ebru Smith as divisional director of portfolio management at its Reigate office. Smith leads the portfolio management team in Reigate to develop investment strategy and identify new investment paths. She has more than 20 years of experience in the wealth management field, having worked for Schroders, Reliance Mutual Insurance Society Limited and, most recently, at Duncan Lawrie Private Banking.

SANNE, a provider of alternative asset and corporate administration services, appointed Stuart Harris as director of global facilities. Based in London, Harris is responsible for leading the operations of all aspects of facilities for SANNE – including the delivery of efficiencies and supporting the strengthening of SANNE's service delivery. He also manages the global facilities team as well as develop and maintain relationships with key stakeholders and contractors. Harris has 30 years of experience that has included the management of multi-million pound facility and real estate schemes, and M&A projects across Europe, the Middle East, Africa and the UK.

UK wealth manager Brewin Dolphin promoted financial planner Tom Miller as head of the company's office in Bristol. Miller has been with Brewin Dolphin since 2012 and has over 11 years' experience in financial services, focusing on understanding individual client needs and helping to manage their wealth. Miller is supported by Alex Barrell, who has stepped down from the head of office role, and the team in Bristol.

Crestbridge hired Gunther Thumann to its Jersey Management Company (ManCo). Thumann joined as an advisor, concentrating on developing the Jersey ManCo from a strategic perspective. He was recently appointed as the chairman of Jersey Finance and has previously worked as chief executive and chairman of the board of Brevan Howard Capital Management.

Fairstone, the UK chartered financial planning firm, named Sheriden Davy as group compliance director, with effect from January 2018. With over 15 years' experience in the financial services industry, Sheriden has held senior roles at Intrinsic, True Potential and Blackrock. Sheriden joined the team as successor to group operations director, John Ripley, who retired in early 2018 after nine years at the helm of Fairstone's risk and compliance function. John will manage a phased handover with Sheriden between January and March 2018.

M&G Investments appointed Giuseppe Caltabiano as head of its UK direct-to-consumer business in December. He joined M&G from the MeDirect Group, where he was group head of wealth products, and leads the wealth management business line of MeDirect Bank, a digital-only bank and wealth manager. Caltabiano reports to William Nott, chief executive of M&G Securities.

Asset management firm Jupiter appointed Charlie Spelina as a US credit analyst, relocating from New York to London to join the team. Spelina, who has over ten years of investment experience in the US and UK, helps to build out the team's US credit expertise. He spent the last ten years at BlueBay Asset Management, most recently in the US, first as a trader and then as a corporate credit analyst with a focus on European and US industrial sectors, a position he has held for five years.

Legg Mason, the global asset manager, promoted Joe O'Donnell to head of wealth management, distribution and investment trusts. He reports to Alexander Barry, head of UK sales. O'Donnell joined the firm in 2007 from Barclays Wealth, having spent nearly eight years there as a portfolio manager. Prior to that, he held various senior positions at Rensburg Sheppards, which is now Investec Wealth and Investment Management.

Investec Wealth & Investment appointed Lucy Grier as business development director of its Reigate, Surrey office. Grier is responsible for growing IW&I's discretionary fund management (DFM) business through independent financial advisors in the region.

Financial services firm Northern Trust appointed Andrew Brown as head of relationship management for global fund services (GFS) in the UK. Brown is responsible for Northern Trust's relationship management and client service delivery management teams, who lead the engagement and support of Northern Trust's range of asset manager clients. He reports to Laurence Everitt, head of GFS in the UK. He started his career at Baring Brothers & Co and later joined International Fund Managers UK, which was acquired by Northern Trust in 2005. He joined from a short term consultancy role with Tesco Pensions Investments. Prior to this, he worked for Aviva Investors as director of global fund services.

After 34 years managing the GAM UK Diversified and the GAM Global Diversified funds, Andrew Green stepped down as lead portfolio manager at the end of the year, GAM. Green continues to manage a few select mandates and will also provide advice and support to GAM equity teams in the new role of director of global equities strategy. Chris Morrison and Adrian Gosden from 1 January co-manage the GAM UK Diversified fund. Gosden joined GAM in September with 20 years' investment experience. Morrison has been working as an investment manager, supporting Green for the past seven years. He has 12 years' investment experience. On the same date, Ali Miremadi took over management of the GAM Global Diversified fund. Miremadi has 23 years' investment experience and joined GAM in 2016 from THS Partners, a global equity investment firm.

Raymond James opened a new London branch which is headed by former Charles Stanley investment manager Edward Rust. Rust spent five years at Charles Stanley as a senior investment manager. Prior to Charles Stanley, he worked at Brewin Dolphin for 20 years prior to that.

LJ Partnership, the London-headquartered private wealth partnership, promoted Mark Veale to the role of managing director of its expanding Isle of Man trust & administration team. Two further new roles were created in the Isle of Man operation as part of the expansion of Veale's team. Adam Greenwood was appointed as finance director and Sophia Birchall as head of compliance. Both these new roles will be predominantly Isle of Man-based. Veale has over 20 years' experience in the financial services, fiduciary management and administration sectors, spending the past 17 years specialising in the offshore fiduciary sector. Prior to joining LJ Partnership, he headed up the trust operation of independent firm Kreston in the Isle of Man. Greenwood has substantial financial accounting experience in banking and trust and administration and was previously chief finance officer and company secretary at ICM Group on the Isle of Man. Prior to her appointment at LJ Partnership, Birchall was head of compliance at Northern Wychwood Trust, an independent trust and administration business based on the Isle of Man.

Law firm Penningtons Manches promoted Rachel Donald, a family lawyer in its private wealth group, to partner. Donald joined Penningtons Manches in January this year. As part of Penningtons Manches' private wealth group, she works closely with the firm's private client team to assist clients.

Mark Sumner, director of supervision and risk at the Jersey Financial Services Commission, the regulator in the jurisdiction, is retiring at the end of April, 2018. His move comes after a 26-year banking career in Jersey and in the UK. Sumner joined the JFSC in 2003. He started as a project manager and subsequently helped form what became the banking division, of which he was appointed director in 2004.

The chief financial officer at Notenstein La Roche, the Swiss private bank, became its new chief executive, as CEO Adrian Kuenzi stepped down after spending six years at the helm. Patrick Fuerer joined the bank as CFO and chief operating officer in July.

Lombard International Assurance, a wealth structuring solutions provider for high-net-worth individuals, appointed Nicolas Demarest as branch manager of its Belgium operation. Based in Brussels, Demarest is responsible for sales and business development across the Belgian market.

Lockhart Capital Management hired Julie Paterson as a client services executive. She joined from Tilney, where she worked for over 12 years. Paterson is based in Lockhart's Aberdeen office, reporting to founding partner Bryan Innes.

Aviva Investors appointed Mike Craston as non-executive director, effective immediately. Craston was appointed chairman of the board of Aviva Investors Holdings Limited, effective 17 November. His appointment has been approved by the Financial Conduct Authority. He succeeded John Misslebrook, who retired from the board in November having served as chairman of AIHL since January 2014. As chairman, Craston is a member of the risk, audit and remuneration committees. He has also been appointed chairman of the nomination committee. Craston was a member of the Aviva Investors executive committee between January 2016 and June 2017.

UBS made three hires for its global emerging markets team in London. Said Nassar was appointed as relationship manager for Middle East and North Africa; Daniel Crafford was hired as relationship manager for South Africa; and Duygu Baydur was appointed as investment advisor for Turkey. Nassar further develops the firm's ultra-high net worth relationships in the MENA region, particularly in Saudi Arabia. He brought with him 12 years of wealth management experience gained at Citigroup and, most recently, Barclays. Crafford focuses on building the firm's operations with UHNW clients. He has more than 10 years of wealth management experience, and joined from Standard Chartered, having previously worked at Credit Suisse and Investec. Baydur joined UBS after spending 11 years at Citigroup, where she was most recently an investment specialist for UHNW clients in its private bank, based in London.

Northern Trust appointed Herman Prummel as country head of the Netherlands. Prummel succeeded Wim van Ooijen who was appointed to lead Northern Trust's business activities in Switzerland in addition to his existing role as head of Northern Trust's German office. Prummel is based in Amsterdam; he joined Northern Trust from BlackRock where he was chief operating officer for the Netherlands, Nordics and Isle of Man regions.

EQ Investors, the boutique wealth manager led by John Spiers, appointed Mark Howlett as executive director. Howlett previously worked for Broadstone Corporate Benefits, where he was chief executive. Prior to that, he led the private client and corporate benefits divisions of BDO Investment Management. His background and experience spans wealth management, pensions and employee benefits, and he has over 25 years of expertise in senior executive positions.

YFM Equity Partners appointed Steve Harrison as portfolio director. Based in the Leeds office, Harrison is focused on actively managing YFM's growth and buy-out investments as part of the portfolio team led by David Bell. With over 19 years' industry experience, Harrison joined from Santander Corporate Bank, where he was a director in Santander's growth capital team for five years.

Schroders appointed Frank Thormann as portfolio manager of its global equities team. Thormann joined Schroders from Frankfurt-based Union Investment where he was a global portfolio manager. Before joining Union Investment in 2008, Frank worked at American Century Investments in Kansas City, US, where he was a multi-industry analyst for the American Century Ultra Fund, as well as for the AC Select Equity Fund.

Capita, a provider of business process management and integrated professional support service solutions, appointed Jonathan Lewis as chief executive. Nick Greatorex, group finance director, continues to lead the company as interim CEO until 30 November. Lewis was most recently CEO of Amec Foster Wheeler until its acquisition by John Wood Group.

PricewaterhouseCoopers appointed Olwyn Alexander as its global wealth and asset management leader. She is the first woman and first Irish person to hold the role. Alexander represented the asset and wealth management teams globally including those in Europe, Middle East and Africa, the Americas and Asia-Pacific. She has more than 23 years' experience in the financial services sector. She has worked in the investment management, alternatives and financial services industries in Ireland, the UK, the US and Asia.

Nomura appointed Mark Yassin as executive chairman of Middle East & North Africa (MENA) region. In this role, Yassin is responsible for developing client relationships and driving the growth of Nomura's wholesale operations across the MENA. He is based in Dubai and reports to Yasuo Kashiwagi, executive chairman of Europe, Middle East and Africa, and Charles Pitts-Tucker, head of investment banking of EMEA. The new hire has 30 years of banking experience, and was most recently with National Bank of Abu Dhabi, where he was co-head of global wholesale banking and head of global banking and a member of NBAD's executive committee.

The Bank of NT Butterfield & Son appointed Meroe Park as non-executive director of its board. Park was most recently the executive director of the United States Central Intelligence Agency (CIA), serving as the agency's chief operating officer in its most senior career post.

Emerging markets boutique APQ Global appointed a number of senior figures to its international advisory council, intensifying a focus on Middle East countries and global currency markets. Al-Wadhah Al-Adawi joined the London-based firm. He most recently was a senior vice president and portfolio manager for emerging markets in Latin America and Europe, Middle East and Europe at Harvard Management Company. He has more than 16 years' experience. From 2008 to 2012 he was an equities portfolio manager at GLG Partners in London. He was previously an emerging markets proprietary trader at Morgan Stanley.

Ken Veksler, another joiner for the team, has two decades of experience working in the foreign exchange inter-bank market and asset management sector, working for a range of major banks as a market maker and proprietary trader. Most recently, Veksler spent three years at Saxo Bank in Denmark and explored other opportunities in Russia. He is director and chief investment officer for London-based boutique asset management and foreign exchange consultancy, Accumen Management, which he established in 2011.