People Moves
Who's Moving Where In Wealth Management? - Stonehage Fleming, Julius Baer, Others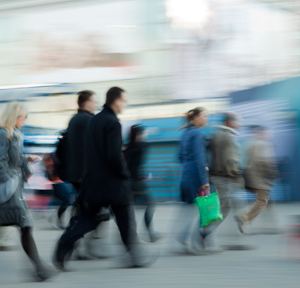 The latest moves in wealth management across the UK, Europe, Middle East and Africa.
Stonehage Fleming
Stonehage Fleming, an independently-owned family office, has appointed Anastasia Shvetsova as a senior associate, as it looks to expand its corporate finance team.
She joins the firm from JP Morgan, where she sat in the corporate finance team for Europe, Middle East and Africa consumer and retail. She joined JP Morgan in 2012.
The firm's corporate finance team specialises in advising families on their commercial and business interests. The team also advises the firm's clients on direct private equity investments.
Julius Baer
The board of directors at Julius Baer, the Swiss banking group, will propose Richard Campbell-Breeden for election as a new member of the board at its annual general meeting on 11 April 2018.
In addition, he is expected to become a member of the board of directors at bank Julius Baer & Co, which is composed of the same members in identical responsibilities as the board of directors of Julius Baer Group.
Campbell-Breeden spent 27 years at Goldman Sachs in London, Hong Kong and New York, of which 16 years were spent as a partner.
Fulcrum Asset Management
London-headquartered Fulcrum Asset Management has appointed Matthew Roberts as a partner.
He will be responsible for the creation of a new alternatives group that will invest in real assets and credit.
Roberts joins from Willis Towers Watson, where he was a portfolio manager for the Towers Watson Partners Fund and related strategies amounting to $10 billion. Prior to this, he ran its multi-asset and multi-strategy hedge fund research teams.