People Moves
Who's Moving Where In Wealth Management? - Schroders, Butterfield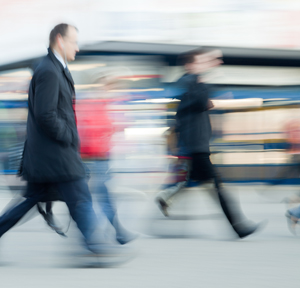 The latest people moves in wealth management across the UK, Europe, Middle East and Africa.
Schroders
Global investment manager Schroders has announced that Geoff Blanning, head of emerging market debt absolute return and commodities group, has decide to retire and will leave the firm in April 2018.
Abdallah Guezour, currently head of emerging market debt absolute return, will take over Blanning's role in January 2018. Guezour joined Schroders in 2000 and has worked with Blanning for over 20 years.
To ensure continuity, Mark Lacey, who has been working closely with Blanning over the past three years as a fund manager for Schroders commodities strategy, global energy and global gold, will take over the leadership of the commodities team and overall energy sector responsibilities from January 2018.
Blanning has been a senior member of the commodities team since 2014 and has over 20 years' investment experience. Prior to joining Schroders, Blanning worked at Mercuria Global Energy Solutions, where he was managing partner.
Butterfield
Butterfield Bank,, the Bermuda-headquartered wealth manager, has appointed Pamela Thomas-Graham to its board as a non-executive director.
She has nearly three decades' experience in the financial services, media and clothing industries.