M and A
Fairstone Group Completes Fourth Acquisition Of 2017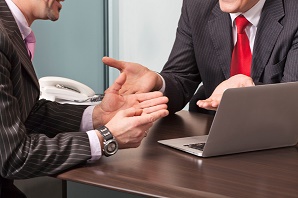 The deal looks to bring in revenue of £1.1 million to Fairstone.
UK financial planning firm Fairstone Group has fully acquired Glasgow-based IFA, Professional Partners, in a deal which completes the purchase of the company following a period within Fairstone's downstream buy out (DBO) programme.
This is the fourth outright acquisition the company has made in 2017, and is part of its DBO growth strategy, the firm said in a statement.
The acquisition brings revenue of £1.1 million ($1.49 million) to Fairstone and funds under management of approximately £160 million.
There are three advisors and five support staff at Professional Partners. The firm offers financial advice to individuals and institutions. Having launched 27 years ago, Professional Partners manages the financial affairs of 800 clients.
"Professional Partners have been advising clients for over 27 years and in common with Fairstone, is dedicated to quality service," said Lee Hartley, chief executive of Fairstone Group. "The whole team are consummate professionals and have a shared ambition to grow the business – through this acquisition we are delighted to have secured such a strong presence in Glasgow and across the wider region. We have always believed that clients should never be commoditised and throughout the acquisition process clients have remained the priority."
Hartley added: "Uncertainty over pensions and the future of Brexit negotiations means that people will need quality financial advice more than ever. As one of the largest chartered financial planning company in the UK, Fairstone will bring its marketing support and technology to bear to ensure that Professional Partners can offer their bespoke, whole-of-market advice to an ever-growing client base."
In October, this publication reported that Fairstone had completed the full acquisition of Hase Osborne Asset Management.