People Moves
Pictet Recruits Julius Baer's CEO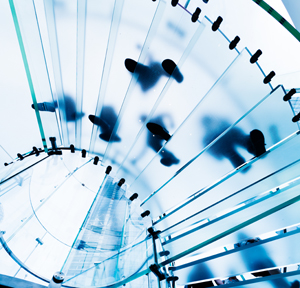 The man who has led Julius Baer since late 2009 is moving to a rival Swiss private bank. Julius Baer's share price fell, down around 6 per cent today.
Boris Collardi, who has been chief executive of Julius Baer since 2009, is joining rival Swiss bank Pictet in what is one of the most high-profile job switches in the private banking industry in the past 12 months. The hire is being hailed as a coup not just for Pictet but for Geneva's private banking sector more generally.
Collardi will move to Pictet from mid-2018 "at the latest", Geneva-headquartered Pictet said in a statement today.
In his new role, Collardi will be jointly responsible for Pictet's global wealth management business, alongside Rémy Best, the managing partner who has had sole charge of this division since December 2014.
He will join the existing six managing partners, who are, in order of seniority, Nicolas Pictet, Renaud de Planta, Rémy Best, Marc Pictet, Bertrand Demole and Laurent Ramsey. The appointment is the first time an "outsider" has joined the Pictet senior team in almost two decades. Renaud de Planta was the last outside executive at Pictet, joining from UBS in 1998. Since him, there have been four internal promotions: Remy Best, Marc Pictet, Bertrand Demole and Laurent Ramsey (source: Bloomberg).
"The fact that he is joining us is a powerful endorsement of our commitment to independence, organic growth, and focus on the long term, always in the best interests of our clients," Nicolas Pictet said.
Collardi has been CEO at Julius Baer since October 2009, making him one of the more long-standing business chiefs in the private banking business. It is a period that has seen Julius Baer, a standalone, listed private bank, push hard at becoming one of the main foreign-owned wealth management players in the Asia region.
Julius Baer confirmed that Collardi was going, saying in a statement that its board of directors has appointed Bernhard Hodler as CEO with immediate effect. The board will evaluate its long-term leadership, it said. It is relatively unusual for a bank to state that one of its senior managers is leaving for a rival.
Shares in Julius Baer fell on the news, perhaps reflecting concerns about future business strategy at a time when Collardi had been associated with a drive into markets such as Asia. Julius Baer has expanded under his watch, most notably with the purchase of the non-American wealth arm of Bank of America Merill Lynch about four years ago. A report by Bloomberg said that Julius Baer only learned of Collardi's decision to leave at the weekend. A significant Julius Baer shareholder Harris Associates was among those expressing disappointment at the departure, which sent Julius Baer shares down the most in 17 months, the report said.
Hodler, who has been chief risk officer, was named deputy to the CEO in September. He has been a member of Julius Baer's senior executive team since 1998 and has held various senior positions, including chief operating officer and president of the management committee of the bank.
Collardi is leaving a firm that said it was looking back at a highly successful year. Last week, it reported record assets under management of SFr393 billion ($401 billion), driven by inflows above its 4 to 6 per cent target range.