Offshore
Monaco Extends Into The Sea To Handle Land Shortage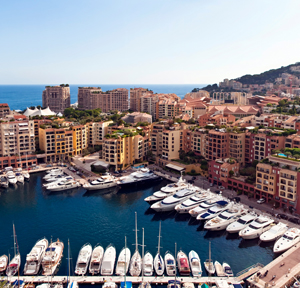 What does a coastal financial centre in the Mediterranean do when land runs out? Reclaim some from the sea, appears to be the answer.
Jurisdictions with international financial centres such as the Netherlands, Hong Kong and Singapore have in the past reclaimed marshland and built out into the seas to make up for a shortage of land. And now it seems the tiny European principality of Monaco is attempting the same move as it runs out of space.
According to a report by the Guardian newspaper, construction has begun on a £1.5 billion ($2 billion) scheme to reclaim land from the sea around Monaco so that more luxury apartments can be built for the high net worth individuals seeking a home there over the coming decade.
Around 2,700 more HNW individuals are expected to call Monaco home by 2026, the newspaper said, citing research by estate agent Knight Frank, taking the total to 16,100 out of a total population of under 38,000. As a result of pressure on land, Prince Albert II, the reigning monarch, has approved what is called an "offshore urban extension project", which will add six hectares (15 acres) to Monaco's 202 hectares.
The extension will allow the creation of 120 luxury homes selling for more than $100,000 per sq metre.
The report added that the new Portier Cove ecological neighbourhood is regarded as vital for the continued growth of the principality, given a standstill on new residential property growth.
Other IFCs such as Gibraltar, Jersey, Guernsey and Malta are relatively small places, raising issues around availability of residential properties to cope with any influx of people. In Malta, for example, the Mediterranean island faces an issue around traffic congestion, prompting moves to improve infrastructure and erect tall buildings in certain areas – not always popular with locals because of the buildings' appearance. Landlocked jurisdictions such as Luxembourg are, by nature, unable to reclaim "new land" from a sea, creating a certain physical limit on size. In Switzerland, different cantons' building regulations have limited space for building in financial hubs such as Geneva and Zurich, creating a barrier to large inflows of people.