Technology
Deutsche Bank CEO Reiterates That Robots Are Coming To Replace Staff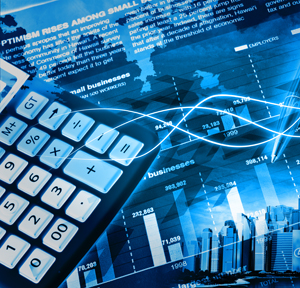 He had already discussed the firm's potential plans to increase its technological output to increase efficiency.
Deutsche Bank's chief executive has said that he may replace thousands of workers with robots, as he looks to streamline his workforce with artificial intelligence, the Financial Times reported.
The German lender's CEO, John Cryan, has already stated that humans may be replaced by technology, as this publication reported in September that Cryan admitted that accountants could be replaced by machines within the financial industry due to their efficiency.
Cryan told the FT recently in an interview that rival banks employed at least "half" of the 97,000 that his firm employs, and admitted he may cut his staff numbers with technology.
"We're too manual, which can make you error-prone and it makes you inefficient," said Cryan. "There's a lot of machine learning and mechanisation that we can do."
He added that the ratio between front office staff and back office staff at Deutsche was "out of kilter" and suggested technology could help the bank to become more efficient.
Deutsche Bank announced in October 2015 that it would cut 9,000 jobs and cease operating in 10 countries as part of restructuring plans. Since then it has cut 4,000 jobs.
Other banks are tackling with how to make best use of artificial intelligence, and for some, technology could replace a sizeable amount of jobs sooner rather than later. According to Roubini Thought Lab's report, robots are expected to perform more tasks than humans over the next five years in the wealth management industry. The shift is part of a wider debate about the future of work, with some commentators fretting that many white- and blue-collar jobs will be made redundant, leaving open the question of what humans will do to earn a living. Some figures, such as rocket and electric cars tycoon Elon Musk and software billionaire Bill Gates warn that governments may have to create forms of "basic universal income" to provide for people made redundant by such tech.
However, in an opposing argument, Duncan MacIntyre, Lombard Odier UK CEO told this publication that he believes that robo-advisors will not replace humans.
In less than a month, WealthBriefing, in conjunction with Finantix and EY, will launch a breakfast briefing called: Applying Artificial Intelligence in Wealth Management - Compelling Use Cases Across the Client Life Cycle. If you want to attend, please register to secure your seat for what promises to be an insightful and topical morning discussion.