People Moves
WH Ireland Carves Out New Role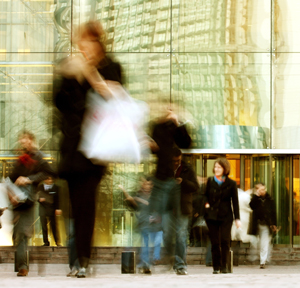 This is a newly-created role at WHIreland.
Wealth management firm WH Ireland, which is headquartered in London, has appointed Mike Ingram as chief market strategist. This is a newly-created role at the firm.
He joins after a 20-year career in London. Most recently, Ingram was at BGC Partners, where he was responsible for investment articles to investors and the financial media, the firm said in a statement.
Ingram was at BGC Partners for five years following spells at Royal Bank of Scotland, KBC, Alpha Development, ABN AMRO, Santander Bank and HSBC/James Capel.

"WH Ireland's client facing activities will be the focus of this new role within the firm, providing insightful market and political commentary to our clients through thought leadership supporting WH Ireland's divisions," said chief executive Richard Killingbeck. "We are now looking to increase our profile across all of our clients whether they be private individuals, corporate clients or institutional clients. Mike has an impressive history of providing timely and relevant ideas, strategic thinking and directional insight on a holistic capital markets basis. He will be a great addition to the WHIreland team."
This publication recently interviewed WH Ireland's head of wealth management Roderick Buchanan about the future of the firm, and he said that acquisitions were on the agenda. WealthBriefing also reported this week that the firm had appointed Chris Bell as senior investment manager.