Reports
Vontobel's AuM Reaches Record; Firm Reports Robust Wealth, Asset Management Growth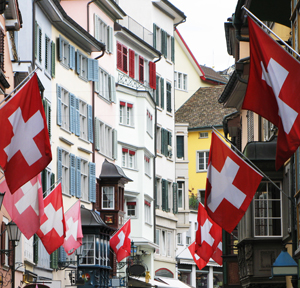 One of the larger of the Swiss wealth management houses today reported Q3 financial figures.
Zurich-listed Vontobel today reported that advised client assets across all business lines reached a record of SFr175.3 billion ($176.8 billion) at the end of September, climbing from SFr146.5 billion in the first half of this year (see the H1 report here).
There were inflows of net new money across all regions, the firm said in an update on its results.
The firm "continued its international expansion with its successful market debut in Hong Kong and grew its market share in Europe and Switzerland", it said.
"The pleasing development of the business in the first nine months of the year shows that Vontobel is solidly positioned with its broad-based business model and is performing well in a challenging competitive environment. We continue to expect a solid result for the financial year 2017," Zeno Staub, chief executive of Vontobel, said.
The business said that its wealth management and the external asset managers business "attracted substantial net new money in the third quarter" and advised client assets reached over SFr50 billion in the reporting period.
Around SFr2.2 billion of assets under management came from the acquisition of the Eastern European client portfolio from Notenstein La Roche is not included in this sum; the transaction is expected to close in December 2017.
Vontobel Wealth Management is still targeting growth in net new money of 4 per cent to 6 per cent, which it said beats the average market rate.