Strategy
Avaloq CEO Upbeat On Global Growth; Eyes Stock Market Float, Maybe In Hong Kong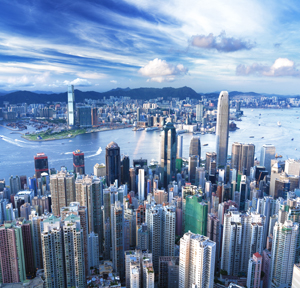 The founder and CEO of the Zurich-headquartered firm, which counts clients such as HSBC, DBS and Agricultural Bank of China, talks of a stock market debut, possibly in Hong Kong.
The founder and chief executive of Avaloq, the Switzerland-based banking technology firm, says the firm intends to float on the stock market, possibly in Hong Kong, as part of global expansion, a report said.
Avaloq, which provides cloud-based solutions for more than 150 international banks worldwide, plans to expand further in Hong Kong, mainland China and the US in coming years, Francisco Fernandez told the South China Morning Post.
"We plan to have an initial public offering in three to five years. Before that, we would like to expand our footprint to mainland China and the US, which are two very important markets," he told the news organisation from his firm's Zurich headquarters.
The company's clients include HSBC, Barclays, Deutsche Bank, DBS and financial institutions including Citic Bank and Agricultural Bank of China.
In Asia, Avaloq has 30 banking clients, including 14 in Hong Kong, and two in Australia.
"We take Singapore and Hong Kong as hubs to handle the regional business in Asia where we want to expand further," he was quoted as saying.