Technology
Crypto-Digest: Bitcoin, Blockchain & More - Swiss Finance Institute, MAS, ABS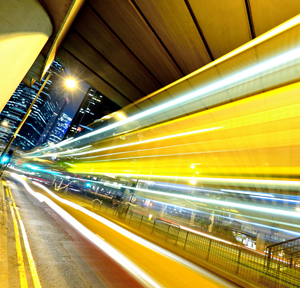 A collection of stories spanning the fast-moving new world of crypto-currencies, blockchain and similar fields.
Consortium
A consortium assembled by a group of Singapore-based banks and the Asian city-state's regulator have developed software prototypes that harness blockchain technology in areas such as inter-bank payments.
The Monetary Authority of Singapore and The Association of Banks in Singapore said prototypes of three different models for decentralised inter-bank payment and settlements with liquidity savings mechanisms have been developed.
A blockchain is a virtual distributed ledger of transactions shared peer-to-peer that can record ownership across a public network of computers rendered tamper-proof by advanced cryptography. The technology is causing a stir within the financial services sector as its supporters believe it could reduce hidden expenses in the financial system by ousting inefficiencies across areas such as payments, syndicated loans and equity clearing.
The project, conducted together with 11 financial institutions and five technology companies, is the Phase 2 of Project Ubin, exploring use of blockchain technology for clearing and settlement of payments and securities.
MAS and ABS said the software models developed are amongst the first in the world to implement decentralised netting of payments in a manner that preserves transactional privacy.
The statement from the organisations said that Accenture will publish a report on the project findings and details of the prototypes developed; the report will be issued during the Singapore FinTech Festival, which will be held on 13 to 17 November.
Swiss Finance Institute
A paper examining the workings of blockchain, the virtual distributed ledger of transactions shared peer-to-peer and which is often associated with controversial crypto-currency bitcoin, has been honoured with an award from the Swiss Finance Institute.
The SFI, which is a public/private organisation drawing together academic research across Switzerland, have nominated Professor Bruno Biais, Toulouse School of Economics, Professor
Christophe Bisière, Toulouse School of Economics, Professor Matthieu Bouvard, McGill University, and Professor Catherine Casamatta, Toulouse School of Economics. They are nominated as winners of the SFI Outstanding Paper Award 2017. This prize distinguishes an unpublished research paper expected to make an outstanding contribution to the field of finance.
Constantly growing as "completed" blocks (the most recent transactions) are recorded and added to it in chronological order, blockchain allows market participants to keep track of digital currency transactions without central recordkeeping. Each node (a computer connected to the network) gets a copy of the blockchain, which is downloaded automatically. Today, blockchains have a number of different uses, such as to verify transactions, within digital currencies though it is possible to digitize, code and insert practically any document into the blockchain.
The researchers' results raise an important issue regarding the consequences of the decentralized functioning of blockchains as well as the implications of the way transactions are recorded and assets are stored.