People Moves
Who's Moving Where In Wealth Management? - Barclays, Mirabaud Asset Management, BNP Paribas AM, Schroders, Julius Baer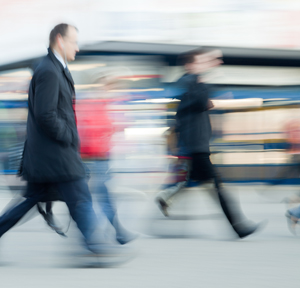 The latest moves in wealth management across the world.
Barclays
Barclays Private Bank & Overseas Services has appointed Andre Portelli as head of strategic solutions group and private assets, the firm said in a statement.
Portelli's new role will find him working with bankers and product teams across the private bank and overseas offering to originate and execute investment opportunities for Barclays International offshore banking clientele.
He will lead a team developing non-standard solutions for clients using capabilities from across the corporate and investment bank, complementing clients' existing portfolios.
Mirabaud Asset Management
Mirabaud Asset Management has appointed Thomas Jägeras senior portfolio manager in charge of Swiss equities, the firm said in a statement.
Jäger, who has 15 years of experience in the finance sector, has joined Mirabaud Asset Management from St.Galler Kantonalbank, where he was responsible for following the industrial and healthcare sectors.
BNP Paribas Asset Management
BNP Paribas Asset Management, the investment management arm of BNP Paribas, has further expanded its reach into Germany's exchange-traded fund and indexed fund market, appointing Chris Hofmann as senior sales manager for German-speaking clients, the firm said in a statement. He will be based in Munich.
With more than ten years' experience in ETF's, Hofmann started out in 2006 as an ETF specialist at Lyxor Asset Management, working there within the German sales and marketing team.
Reporting to Claus Hecher, head of development in Germany, Austria and Switzerland, Hofmann will be responsible for expanding the distribution of index-linked products to investors, with particular attention paid to the BNP Paribas "easy range" of ETF's.
Schroders
Schroders has appointed Marc Micoud and Gilles Cozma as market intelligence managers, the firm said in a statement.
Micoud has joined from BlackRock, while Cozma has arrived from Franklin Templeton. Both will report to Sasha Miller, head of market intelligence.
Prior to joining Schroders, Micoud was most recently director in BlackRock's corporate strategy and development team for Europe, the Middle East and Africa.
Cozma brings over 10 years of fund research experience covering emerging markets, European and Japanese funds across multiple asset classes. While at Franklin Templeton, Gilles was a senior research analyst in its multi-asset team.
Julius Baer
Julius Baer has confirmed it has appointed Peter Casanova as a buy-side analyst, for a role involving covering insurance and investment banks.
Casanova has covered banks and insurance at Kepler Chevreux for the last three years, the Zurich-listed private bank confirmed to WealthBriefing.
Previous roles included stock research at Bank Sarasin & Cie. Other roles have been at Luzerner Kantonalbank, Bank Vontobel, UBS and Deutsche Bank.