People Moves
Who's Moving Where In Wealth Management? - Macquarie Capital, Deutsche Bank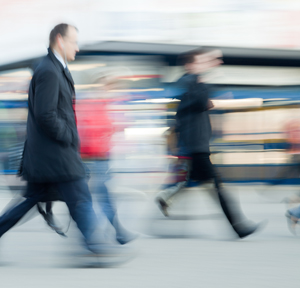 The latest moves in wealth management across the world.
Macquarie Capital
Macquarie Capital, the corporate advisory, capital markets and principal investment arm of Macquarie Group, has appointed Matthew Taylor as head of business services and Henry Elphick as a senior consultant to its European business, the firm said in a statement.
Taylor will report to Jacques Callaghan, senior managing director and Hugh Briggs, head of Macquarie Capital Europe's capital and principal solutions group.
He joins Macquarie from DC Advisory, with more than 10 years' experience executing complex cross-border transactions in a range of businesses and services.
Elphick was previously joint head of European healthcare investment banking at Jefferies, with nearly 20 years' experience advising healthcare companies on mergers and acquisitions and capital raising, across healthcare services, medical technology and private equity. In addition to his role with Macquarie, Elphick is also chief executive of LaingBuisson, the UK's healthcare market intelligence provider.
Deustche Bank
Deutsche Bank Wealth Management has appointed two senior advisors to its Russian and Eastern European (REE) operation, the bank said in a statement.
Vasiliy Sofiyskiy has joined as head of the key clients team in Zurich. He reports to the head of wealth management REE, Loïc Voide. Sofiyskiy has more than 25 years of investment practice in Russia, the US and Switzerland. He had senior positions at Cantor Fitzgerald in New York and London, Sberbank in Moscow and recently Credit Suisse in Zurich and Moscow.
Anastasia Borel will lead the team for Russian and Eastern European clients in Luxembourg. Borel has been in banking for 15 years and held several senior positions in private banking in Russia and Luxembourg. She headed private banking operations at Raiffeisenbank Russia and most recently at ING Bank in Luxembourg.