People Moves
Who's Moving Where In Wealth Management? - Gravis, HSBC Global Asset Management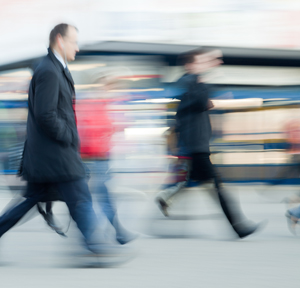 Here is a round-up of today's personnel moves in the European wealth management sector.
Gravis Capital Management
Gravis Capital Management, the investment advisor, has hired former Fidelity director Charles Payne as an investment consultant.
In this role, he will provide Gravis with support on portfolio management and construction.
"The addition of Charles strengthens what is already an excellent team at Gravis and will ensure that we continue to deliver the best products and opportunities to our investors," said Stephen Ellis, executive chairman of Gravis.
Payne left Fidelity in 2015 after 14 years to become an independent investment consultant. He regularly lectures at London Business School, the Imperial College Business School and elsewhere on equity research, stock analysis, financial marketing and business ethics.
HSBC Global Asset Management
HSBC Global Asset Management has appointed Michel Meert as global head of client solutions and consultant relations, the firm said in a statement.
Meert will be responsible for further aligning HSBC Global Asset Management's regional consultant relations team with sales and client strategy teams globally. He will be based in London and he will report to Brian Heyworth, global head of client strategy.
He joins from PricewaterhouseCoopers, where he was global investment consulting leader. Previously, from 2008-2014, he was senior investment consultant with Towers Watson, based in Amsterdam, Brussels and London.