Strategy
Citigroup Takes Aim At "Belt And Road" Market With Hiring Drive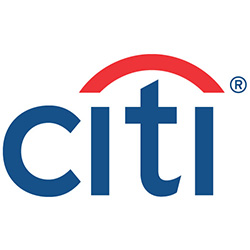 The US banking group is pushing into a region traversing Asia and the Middle East that is based around the old Silk Road connections centuries ago.
Citigroup is adding at least 25 bankers over the next two years to work in the "belt and road" area - a term relating to the space based on the old "Silk Road" through Central Asia, West Asia, the Middle East, and Europe.
The increase will be a mix of new hires and moving existing corporate bankers to support clients, the increase will be across the markets in which Citi banks clients, including corporate and investment banking.
WealthBriefingAsia asked Citigroup if the move might include wealth and private banking; a spokesperson said such a development could be possible at some future stage, but did not give further details.
"The Belt and Road Initiative is the single largest trade and investment initiative that we will see in our lifetimes. Citi is ideally positioned to be the partner of choice for our clients with unparalleled in country capabilities, local expertise and an unrivalled global network across the Belt and Road. With the pick-up in client activity we are adding resources to support clients," Gerry Keefe, corporate banking head, Asia-Pacific, said.