Strategy
Young Adults Dive Into Wealth, Finance At Citigold Private Client Programmes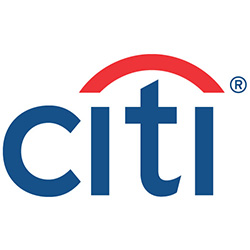 In Singapore and London, young adults learned more about the kind of financial and business issues they will face at three-day seminars hosted by the bank's Citigold Private Client teams.
Citigroup has launched a range of next-generation wealth management programmes aimed at young adults from the US bank's Citigold Private Client business in Asia, Europe, the Middle East and Africa.
At events in Singapore and London held in June and July this year, respectively, Citigroup reported that more than 80 people took part in the inaugural events, designed to enlighten young adults about the world of finance and wealth management - crucial issues at a time of multi-trillion dollar wealth transfer from Baby Boomers to their descendants and grandchildren.
The bank's Citigold Private Client operation is Citi's consumer wealth management proposition for high net worth clients with $1 million to $10 million in investable assets.
The three-day programmes were assembled in partnership with The Wharton School at the University of Pennsylvania.
In Singapore, for example, attendees sat in discussions led by professors from The Wharton School, visited the Facebook premises in Singapore and heard first-hand from in-house as well as external speakers, including entrepreneurs and innovators.
Turning Westward, the London leg of the programme included a first-time partnership between Citi and the Imperial College Business School. Participants visited the Faculty's Bitcoin Laboratory where they learned about the latest in data analytics and blockchain management, Citigroup said.
The bank's Citigold Private Client proposition was first introduced in Asia in 2010.