New Office
US Investment Management Firm Opens Up Shop In London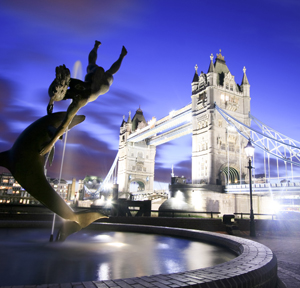 The firm's new office will be managed by a former Martin Currie Investment Management employee.
New York-headquartered First Eagle Investment Management has opened a London office, which will serve institutional clients and their consultants in Europe, the Middle East and Africa (EMEA).
David Townsend, who recently joined First Eagle as head of EMEA institutional, will manage the London office and all aspects of the firm's institutional business in the region, First Eagle said in a statement.
The new office is centrally located in the City at 125 Old Broad Street, Suite 720. Business at the office will be conducted through a new UK-based subsidiary, First Eagle Investment Management, which will apply for authorisation from the UK watchdog Financial Conduct Authority.
Before joining First Eagle, Townsend managed Martin Currie Investment Management's EMEA business and the firm's relationships with global consultants. Prior to that, he was head of UK institutional sales at AXA Investment Management and director of sales at Scottish Life International Investment Group.
"We believe our clients in the EMEA region can best be served from an office that's close to them in geography and time zone," said Mehdi Mahmud, president and chief executive. "London is a natural location for the office because of its established position as a centre of excellence in global financial services and its depth of resident talent in the investment management industry."
First Eagle Investment Management, is an independent investment management firm headquartered in New York with approximately $110 billion in assets under management, as of 30 June 2017.