People Moves
JP Morgan AM Replaces Chief Market Strategist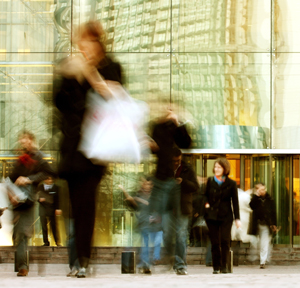 The new hire is expected to start after the Chancellor of the Exchequer's Autumn Budget.
JP Morgan Asset Management (JPMAM) has appointed Karen Ward, who is chair of the council of economic advisors for the Chancellor of the Exchequer, as its chief market strategist for Europe and the UK.
She will be based in London and will start shortly after the Autumn Budget, which is expected around late November. She will report to David Kelly, US-based chief global strategist.
Ward replaces Stephanie Flanders who left JP Morgan AM in June to lead a team of journalists and researchers for Bloomberg Economics.
The new CMS will head the market insights team across Europe which provides insight into the economy and financial markets to thousands of professional investors across Europe and around the world.
In her role as economic advisor to the Chancellor, Ward advises on macroeconomic issues including fiscal strategy and Brexit. Previously she served as chief European economist at HSBC Global Banking & Markets, where she was responsible for managing a team, producing analysis of key macroeconomic events across the Eurozone and driving thematic research.
"Karen brings a wealth of both private and public sector experience to her new role," said Kelly. "Her work for the Bank of England and the Treasury has provided her with deep insights into the challenges of both Brexit and monetary policy normalisation in Britain while her expertise in leading HSBC's European economics team should prove invaluable to our clients in assessing prospects for European financial markets and investment opportunities."