People Moves
Who's Moving Where In Wealth Management? - Close Brothers, Lombard Odier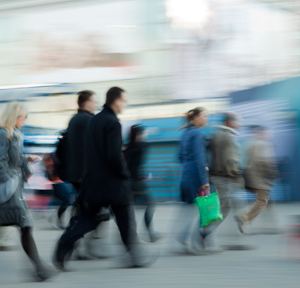 The latest moves in wealth management across the world.
Close Brothers Asset Management
Close Brothers Asset Management has appointed Tim Eliot-Cohen as managing director of its high net worth bespoke business, the firm said in a statement.
Eliot-Cohen joins the firm from Rathbones where he spent the last 16 years serving HNW private clients and leading a team of private client managers.
In his new role, he will oversee the investment management of multi-asset portfolios for HNW private clients as well as leading the expansion of CBAM's new West End office. He will report into chief investment officer, Nancy Curtin.
Lombard Odier
Lombard Odier Private Bank has appointed Oliver Hart and Dylan Samuel to its UK operation, as it looks to expands its London office. Both hires will take on new roles, the firm said in a statement.
Hart joins Lombard Odier as a senior private banker from Coutts Private Office, with more than 18 years' experience in investment management and private banking in the UK. He has also held roles at Lloyds Bank Private Banking, Barclays Wealth and James Capel (now HSBC Global Asset Management).
Samuel joined the bank earlier this year as executive vice president, from JP Morgan Private Bank. He spent 13 years in the London and Geneva offices of JP Morgan.
The appointments are the latest from Lombard Odier as it bolsters its UK presence under the direction of UK chief executive, Duncan MacIntyre, who recently spoke to this publication.