Hedge Fund Tycoon Comes Back To London - Report
Tom Burroughes, Group Editor, London, 23 August 2017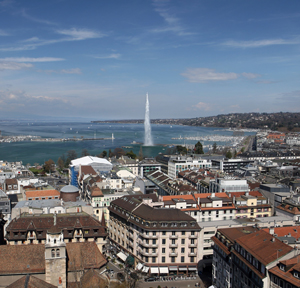 The hedge fund luminary, who has been in Geneva for about seven years after leaving the UK, is returning home, a report said.
A high-profile figure in the world's hedge fund industry, whose departure from London to Switzerland seven years ago was seen as a blow to the UK at the time, is returning home, according to the Wall Street Journal.

Alan Howard, co-founder of Brevan Howard Asset Management, intends to return to London for family reasons.

Ironically, his move comes at a time when the media are full of stories - of varying levels of credibility - about how the UK's departure from the European Union is going to encourage many financial firms to quit the UK so as to retain access to the EU Single Market. However, in the case of Switzerland, the country does have Single Market access but isn't a EU member. Swiss financial sector figures have watched the UK referendum process on the EU closely to see how the Alpine state's own business might be affected.

Around $435 billion in hedge fund assets are run out of the UK, with much more managed in traditional funds, the WSJ article said.