New Office
WHIreland Creates New Wealth Brand In Isle Of Man, Sets Sights On Being Number One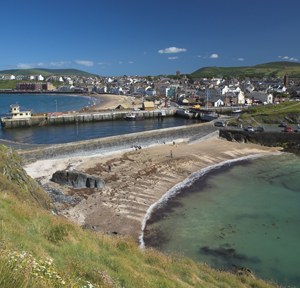 The organisation wants to be the largest wealth manager in the jurisdiction in the next five years.
UK-listed WHIreland has officially launched its new WHIreland International Wealth brand for its Isle of Man subsidiary operation, which the firm hopes to become the largest wealth firm of its kind on the island in the next five years.
The business is currently recruiting staff and expects to move into larger premises in due course. Based currently in Athol Street in Douglas, WHIreland International Wealth is led by managing director Will Corrin.
"The change of brand to WHIreland International Wealth more clearly signposts that we operate in different markets to our parent Group and attract a different type of client who may have quite distinct and often more complex wealth management needs," Corrin said in a statement yesterday.
"We are still very much aligned to the investment philosophy of the WHIreland Group while committed to developing complementary new products and services that are more closely attuned to the needs of our local Isle of Man and international clients."
The new brand is being marked by a preview of a new exhibition, supported by WHIreland International Wealth, in conjunction with Manx National Heritage, at the Manx Museum in October. Manx Tholtans will feature the work of Manx photographer Ray Kelly and multi-media artist Niamh Kelly.