Compliance
UK Regulator Puts Platforms Under The Miscroscope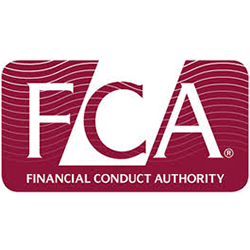 The UK financial regulator, fresh from putting the country's asset management sector through the mill because of alleged lack of competitive vigour, turns its gaze towards platforms.
(Updates with added market reaction)
Regulators in the UK are scrutinising investment platforms to see if they help advisors and end-clients make smart decisions and get value for money, a move coming soon after the country's asset management industry came under a harsh spotlight over alleged lack of competition.
Yesterday, the Financial Conduct Authority published terms of reference for its Investment Platforms Market Study, which seeks to examine a sector growing to £500 billion ($653.5 billion) of assets under administration in 2016 from £108 billion in 2008.
The study's remit suggests it is looking to hunt down potential conflicts of interest that might harm the end-client.
"In principle, platforms allow retail investors to pool their money and achieve better investment returns. The FCA will look at how platforms compete in practice and whether they use their bargaining power to get investors a good deal," the FCA said in a statement.
The watchdog said it will ask if platform's relationships with peers, advisors, asset managers and fund ratings providers to see if they work in the client's best interests or not.
"With the increasing use of platforms, and the issues raised by our previous work, we want to assess whether competition between platforms is working in the interest of consumers. Platforms have the potential to generate significant benefits for consumers and we want to ensure consumers are receiving these benefits in practice," Christopher Woolard, executive director of strategy and Competition at the FCA, said.
The FCA said that for the purposes of this study it has a broad definition of what "platform" means. The study will look at both investment platforms and firms that provide similar services by allowing investors or their advisors to access retail investment products through an online portal.
The watchdog's announcement comes less than a month after it unveiled a report on the UK's asset management sector, in which it was critical of lack of competitive practices. (See an article around that report here.)
Reaction
"The meteoric rise of platforms have placed them at the cornerstone of the investment management industry - it's the way we all invest, whether via advisers or direct. So it is absolutely right that the FCA puts platforms under the microscope. The focus on barriers to competition, commercial relationships and costs is absolutely crucial," Verona Smith, head of platforms, Seven Investment Management, a UK-based firm, said.
"But it is also important to remember that platforms are not just fund supermarkets - they are how investors experience financial services alongside their financial planner (if they have one) and not all platforms are offering the same services. Recognising these nuances, alongside the importance of good service, is crucial," Smith said.
Phil Deeks, technical director at TCC, a compliance consultancy, said: "The scope of the ToR indicates that the regulator is keen to explore the degree to which platforms are designed with the end customer in mind. For intermediated platforms, the FCA will want to understand what governance framework companies have in place and the extent to which they are influenced by advisers or the end consumer."
"It also suggests a potential concern that the features and benefits of the platforms are too heavily geared towards making advisors' life easier rather than truly developing a platform with the end retail customer in mind. The regulator will therefore examine the industry's approach to considering customer preferences and behaviour at the design stage," Deeks said.
"We manage our lives with the phones in our pockets and our finances are no different. Moving investment services to a smartphone is no excuse for offering bad or unsuitable investment products," Shane Williams, co-head of UBS SmartWealth, said.
"Too many online investment services look like they're providing advice, but aren't. Investors feel like their choices have been made with the support of experts, but they haven't. Investors can't be expected to spot the difference between services which offer guidance and those which offer regulated advice. For the sake of investors, and the industry, we welcome greater scrutiny of these issues from the FCA," Williams added.