Strategy
JP Morgan's Dimon Sounds More Brexit Alarms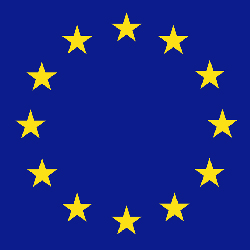 The chief exeuctive of the Wall Street giant has made some foreboding claims about the future of the UK's job market post-Brexit.
JP Morgan chief executive Jamie Dimon has yet again sounded alarms over Brexit, this time stating that the UK cannot control how many jobs are moved out of the UKl.
Dimon, who heads up the Wall Street giant that employs some 16,000 people in the UK, has already said the bank will move hundreds of people out of the UK following its divorce from the European Union, most likely to Dublin or Frankfurt where it has operations.
Earlier this week, he took a step further, saying that the UK was not able to influence the number of jobs that will leave the country.
"What happens next is totally up to the EU, it's not up to Britain," Dimon said. "And so once you have that first step, if the EU determines over time that they want to start to move a lot more jobs out of London into the EU, they can simply dictate that. The regulators can dictate it, the politicians can dictate it."
Meanwhile, new data from financial services behemoth State Street highlights a gradual rise in confidence about Brexit among institutional investors.
The firm's Brexometer Index, a quarterly pulse survey of 103 investors, shows that nearly half (45 per cent) anticipate positive global economic growth in the next three to five years, a 13 per cent rise from the figure logged in the last quarter of 2016.
A third, or 33 per cent, think asset holders will increase their risk tolerance over the same period, and there has also been a "modest" increase in appetite for UK assets, State Street says.
"March 2019 is a quarter closer, but neither the UK election nor the beginning of Brexit negotiations have narrowed down what is likely to happen," Michael Metcalfe, head of global macro strategy at State Street, said. "If anything the possible outcomes have widened not narrowed. The loss of a Conservative majority in parliament and the need to partner with the Democratic Unionist Party (DUP) has raised hopes of a softer version of Brexit, but at the same time raised the possibility of political deadlock or no deal."
Arguments have hinged around whether the UK's departure from the EU means it leaves the Single Market entirely - which may happen if the UK ends freedom of movement from EU citizens into the UK - or retains access in a "soft Brexit" that some claim amounts to not actually leaving the EU at all. Defenders of a so-called "hard Brexit" say that fears of a mass exodus of jobs are exaggerated or even plain wrong, arguing that the removal of some EU regulations in a post-Brexit country would make the UK more attractive as a place in which to do business.