Strategy
Germany's Largest Lender Eyes Middle East As Wealthy Watering Hole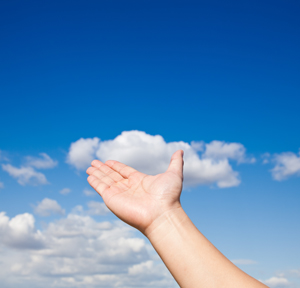 The bank recently announced its plans to hire around 100 new private bankers across the world.
Deutsche Bank has the Middle East in its cross-hairs as a priority region for wealth clients, as the lender looks to recoup assets lost last year when concerns about its capital levels spurred some clients to leave.
Germany's biggest bank is looking to hire relationship managers and expand its offering to wealthy clients in the region to draw in new money, Peter Hinder, head of wealth management for Europe, Middle East and Africa, told Bloomberg in Zurich. He plans to recruit around 20 private bankers for his region, he said, but declined to give a precise geographical breakdown for the Middle East.
We have a clear growth agenda for EMEA and Middle East is our number one priority," Hinder said. "There will be more capital flowing into the region as Saudi Arabia is opening up," he said, and added that economic reforms being undertaken by the country present "incredible potential" for Deutsche.
The bank's wealth management unit's invested assets plummeted 26 per cent in the final quarter of last year to €26 billion ($29.7 billion) when clients withdrew funds amid concerns about the group's ability to withstand billions of dollars in fines.
Deutsche has since announced plans to ramp up its wealth operations globally, as it plans to hire around 100 private bankers over the next 18 months across Asia, Europe and the US.