Strategy
Firms Must Chart Their Own Course Over Brexit, Says FCA Chief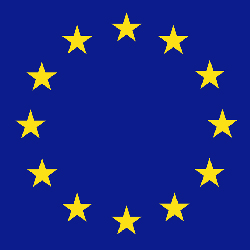 The chief executive of the UK financial regulator said firms must not allow regulators and other authorities to set their own Brexit strategy.
The chief executive of the UK regulator Financial Conduct Authority has said that firms should make their own free trade decisions instead of being dictated to by authorities, in regards to Britain's exit from the European Union.
Negotiations between the UK Government and the European Union started a few weeks ago, and the plans surrounding Brexit are still unknown. Questions are being asked whether Prime Minister Theresa May will pursue a soft or hard Brexit, which could mean the loss of access to the free market.
Andrew Bailey, CEO of the FCA, has argued for the UK to retain its access to the free market in the financial services sector after the Brexit negotiations have finished, during a speech to Reuters.
Bailey said: "We cannot take open markets, freedom of location and free trade for granted. Firms should be able to take their own decisions on where they locate, subject to appropriate regulatory arrangements being in place which preserve the public interest. Authorities should not dictate the location of firms; rather, we should allow open markets to shape those choices, always subject to our public interest objectives."
"There is ample evidence that open markets in financial services and free trade can exist safely without common detailed rules and shared regulatory institutions. Consistent outcomes of regulation are what matters," he continued.
Despite the calls for hard Brexit, Bailey thinks Brexit does not have to mean the end of access to the single market.
"Brexit should not be conflated with whether or not to have open global financial markets and trade in financial services," Bailey said. "The economic and financial cost of losing open markets is too great to be justified and is not a necessary response to the choice of Brexit. Brexit does not need to lead to calling into question the fundamental principles of free trade and open markets. My view is that if there is a commitment on all sides that the UK and the EU maintain substantially equivalent regulatory arrangements in future, that it will not be necessary to restrict open markets and free trade in financial services and therefore not necessary to limit the freedom of firms on location. And therefore, I see no reason why we should sacrifice open financial markets and free trade, as an inevitable response to Brexit."
FCA plans
The CEO went on to explain what the FCA will do to help with Brexit, and how it work with the government and financial institutions to help the process run as smoothly as possible.
"We are ready to provide whatever technical advice is needed to support the Government in the negotiations ahead," Bailey added. "Second, we are working with authorised firms to understand their plans for the future of their cross-border operations into the EU, and from the EU to the UK. Third, we are working with the Government on the Repeal legislation."
Bailey said: "Our objective in this work is, with Government, to create a clear and functioning regulatory regime on the day that the UK ceases to be a member of the EU, and thus to give certainty to all interested parties. In doing so, we will continue to advance our statutory objectives and thus maintain high conduct standards and robust, proportionate and sustainable regulation."
According to Bailey, the UK regulator has been implementing changes in the financial sector as soon as Britain voted to leave the EU. He said the FCA has been working non-stop with EU institutions, and continue to do so until the end of the Brexit negotiations.
"Immediately after the referendum, we took a couple of important decisions," Bailey said. "First, that as long as the UK remains a member of the EU, we will engage constructively in our work with, and as part of, the European institutions - which for us is primarily the European Securities and Markets Authority (ESMA), and we will continue to implement EU legislation during this period; and second, that it is vital that we continue to be an outward-looking regulator heavily engaged with broader global bodies including the Financial Stability Board (FSB) and the International Organisation of Securities Commissions (IOSCO)."
"The FCA gains significant benefit from our co-operation with other regulators in Europe and internationally," Bailey added. "This allows us to share information, intelligence and best practice - and to deliver as effective supervisors day-to-day. A retreat from international engagement would be a big mistake, and we are not doing that."