Market Research
Western Investors Retreat From Gold As Global Stocks Rally - Data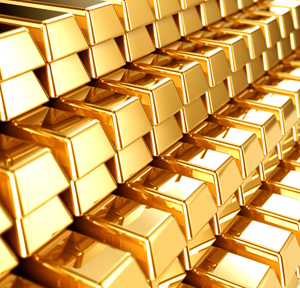 New data from BullionVault highlights a decline in investor sentiment towards the precious metal that is typically seen as a safe haven during times of market turbulence.
Western investors retreated from gold in June to break a five-month high as bullion prices swelled while global stock markets set record-highs, according to new data from BullionVault, the online gold investment platform.
User of BullionVault cut their total gold holdings for the third month running, the platform said in a statement. It added that new interest was also weak, as the number of new users in the US and Europe bottomed out to the lowest monthly level since gold hit six-year lows in December 2015.
In June, the number of investors who grew their holdings in the precious metal slipped 8.4 per cent from May while the number of net sellers jumped 19.3 per cent from May's eight-month low, BullionVault said.
June's developments saw the platform's Gold Investor Index - a measure of private sentiment towards physical bullion – dip from 55.3 in May, the highest reading of 2017, to 54.1.
"These fresh record highs in the stock market are continuing to depress new interest in gold, because investors tend to buy precious metals as insurance against losses in other assets," said Adrian Ash, director of research at BullionVault. "While buying gold ahead of stockmarket weakness has proven the wisest course in the past, the lack of a clear direction in gold prices is also making existing investors price sensitive, buying the dips and selling the spikes."