People Moves
UBS' Head Of UK Wealth Management To Step Down From Helm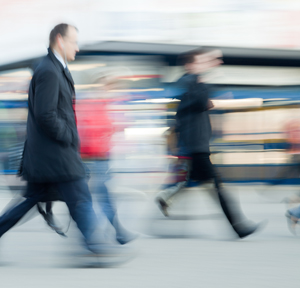 The firm will streamline its European operations and also make changes to its managerial teams across the continent.
Head of wealth management UK at UBS, Jamie Broderick, will retire at the end of the year, according to a memo seen by WealthBriefing. This comes as UBS looks to streamline its Europe operations.
Eva Lindholm will succeed Broderick as head of WM UK, as of 1 October, Paul Raphael, head of WM Europe and emerging markets, said in the memo.
Broderick will, for the time being, be responsible for both onshore and offshore UK client coverage, and will establish a desk in Switzerland to serve UK clients more consistently across booking centres.
Lindholm will continue in her current role as co-head of global ultra-high net worth EEM with Caroline Kuhnert, and will work closely with Broderick to ensure a seamless transition.
"I want to express my deepest gratitude to Jamie for his strong leadership of our WM UK business and his outstanding contribution over the course of his time at UBS," Raphael said.
Also, Raphael said in the memo that Thomas Rodermann will expand his direct responsibilities to include all teams serving clients in Germany from Switzerland and Germany domestic. He will also be responsible for overseeing its Luxembourg, Austria and Nordics operations. Rene Mottas will continue in his role as head of Luxembourg.
Riki Geldenhuys will assume the newly-created role of head of WM EEM business risk and regulatory management, reporting to Raphael. He will support market heads in ensuring sustainable growth.
Ali Janoudi will assume responsibility for an integrated Central and Eastern Europe, Middle East and Africa. He will also take over responsibility for its France and Belgium businesses.
All of the personnel moves are subject to regulatory approval.