People Moves
HSBC Hires Across The World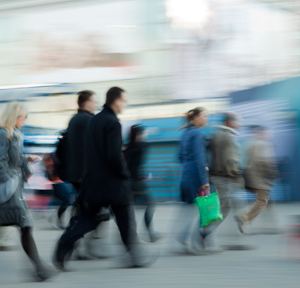 The bank has ramped up its recruitment efforts in several locations.
HSBC has made a splash of hires across the world.
In the Alpine State, the bank has hired Achilles Fokiades from Credit Suisse, Switzerland's second-largest lender, as a senior relationship manager for the Greek desk based in Geneva.
Cyrine Chiboub also joined from JP Morgan as senior relationship manager of the Atlantic Institutional Team in Geneva.
HSBC brought over Andrew Larsson from UBS as senior relationship manager for its UK desk in Zurich.
Guillaume Deloche de Noyelle joined as an investment manager from Société Générale and Michael Leroux as product specialist trader from its UK operation.
Sandrine Rol joined the Geneva desk from HSBC's US business to lead its discretionary sales offering and Lauren Hendren was hired from UBS to join the bank's portfolio management support team.
Meanwhile, the bank's Luxembourg office, which forms part of HSBC Private Bank (Suisse), recruited Peter Markmann as senior relationship manager for the Scandinavian desk; John Keane as senior relationship manager for the multi-family office team; and Fabio Martinuzzi as senior relationship manager for the Europe international team.
HSBC's Middle Eastern team in Geneva appointed Bachir Barakat, formerly of UK private bank Coutts, senior relationship manager; promoted Carla Abou-Rjeily, Saudi Arabia business head, to deputy market head for MENA; and former chief administrative officer Nikhil Chawla to business head for MENA.
In Dubai, where the bank set up shop last year, HSBC's private banking unit hired Giridhar Bhatia from BNP Paribas and Catherine Falk as relationship managers servicing United Arab Emirates-based clients.