People Moves
Citi Private Bank Makes Managerial Change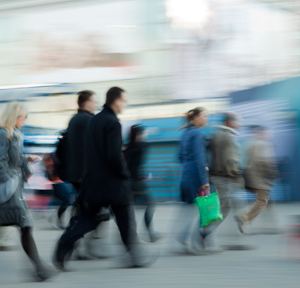 The firm has hired to replace an employee, who will continue to work for the firm.
Citi Private Bank has appointed Gregor Bollen as head of its London-based Northern Europe team.
Bollen will succeed Dirk De Boer, who has managed the team over the last year. De Boer will continue to head up the bank's Monaco office and will contribute to the Northern Europe business development, the firm said in a statement earlier in the week.
The new head of Northern Europe team has more than 20 years' experience in the industry. He joins the firm from JP Morgan Private Bank, where he was part of the EMEA team.
Frederic Viaud will join Bellow from JP Morgan Private Bank, where he worked for seven years with ultra-high net worth families located in France, as well as French citizens residing in Belgium and Luxembourg.
In his new role, Viaud will focus on growing the bank's European business in France, Luxembourg and Belgium, and developing its French-speaking UK resident non-domiciled business in London.
"It gives me great pleasure to welcome both Gregor and Frederic to our growing Northern Europe team," said James Holder, regional head, Northern Europe. "Our presence across Europe continues to strengthen and we believe that Gregor's wealth of industry experience makes him the perfect candidate to lead the team, while Frederic's deep understanding of the region gives us a huge advantage, as we continue to focus on growth across our region."