People Moves
Summary Of Global Executive Moves In Wealth Management - April 2017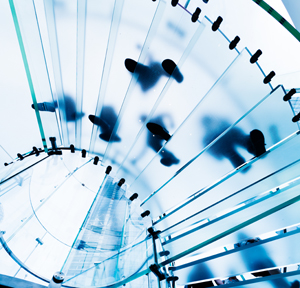 April was a busy month across most major regions in terms of wealth management hires, with a few high-profile departures also.
UK moves
Financial advisor Allenbridge re-appointed John Harrison as managing director of the advisory business. Harrison replaced John Arthur, who remained as senior advisor focusing on providing investment advice. Harrison has 35 years' experience in financial markets within positions such as fund manager, consultant and advisor. He spent most of his career at UBS Global Asset Management, where he was chief investment officer from 2005 to 2010.

Equilibrium appointed four client managers for its Wilmslow office. Carl Hayes, Laura Stewart, Clare Hamilton and David West joined the firm following the Wilmslow, Cheshire office's refurbishment.
Hedge fund titan Man GLG, the UK-listed firm, appointed a head of machine learning. It appointed William Ferreira to a position created for the first time. Ferreira collaborates with MAN AHL – part of the group - as this has a machine learning team. Previously, Ferreira worked at Florin Court Capital, and before that, was technology manager for Man AHL from 2011 to 2014. He holds a PhD in theoretical computer science and an MSc in computational statistics and machine learning from University College London.

Kames Capital appointed Phil Haworth as deputy head of equities. Haworth supports head of equities Stephen Adams, in running its equities team. He continues to co-manage the Kames UK Equity Fund and Aegon UK Equity Pension Fund. He joined Kames in 1995, which was then Aegon Asset Management.

Smith & Williamson appointed Ben Rumary as associate sales director of its funds business. Rumary reports to head of funds Ed Rosengarten; he works alongside Andrew Groves and Tim Read to promote its funds to the market. He joined from Axa Investment Managers, where he spent more than five years as an investment sales manager.

Julius Baer International appointed Tracey Reddings as head of front office. She reports to chief executive David Durlacher. Prior to Julius Baer, Reddings was managing director for UK private wealth management at JP Morgan.

Tilney hired financial planner Darren Steadman to its Bristol office. Steadman joined from HSBC, where he worked as a premier client manager. Prior to that, he was a financial advisor at Bishop Fleming, the independent financial advisor, and at St James's Place. He also worked as a client relationship manager at Santander, Spain's largest lender, and Bank of Scotland.

UK law firm Stevens & Bolton promoted Richard King as managing partner, following the completion of Ken Woffenden's five-year spell at the helm. King, who was head of dispute resolution, is responsible for the day-to-day management of the firm.

Asset manager Tikehau Capital appointed Peter Cirenza as head of its London office, as the firm bids to broaden its global leadership team. In the newly-created role, Cirenza develops the firm's private asset strategies. He runs the London operations with chairman Lord Peter Levene. Cirenza has been a member of Tikehau Capital's advisory board since 2005.

Investment manager APAM appointed Alex Hardwick as senior asset manager, a newly created position. Hardwick joined from Castleforge Partners, where he was responsible for sourcing new investments around the UK and enhancing investment value of properties.

Hermes Investment Management appointed Andrew Jackson as head of fixed income. Jackson replaced the previous head of fixed income, Zoe Shaw, who left Hermes in 2016. He reports to head of investment Eoin Murray. He is based in London. Jackson, who has 25 years' experience in investment, joined from Cairn Capital, where he held the positions of chief investment officer, head of investment committee and senior member of the executive management committee.

Walker Crips appointed Crispin Cripwell as an investment manager. Cripwell divides his time between the development of a Newbury office and its London headquarters. He joined Walker Crips from Tilney Asset Management. In total, he has managed portfolios for nearly 25 years.

RBC Wealth Management expanded its business client segment strategy team with a number of senior appointments based in London. Priya Sriskantharajah and Sharon Templeman joined the corporate executives client segment team as directors. Jakub Brogowski and Matthew Hunter joined the business owners & entrepreneurs team as a director and associate director respectively. They will all report to Ross Jennings, managing director, sales & relationship management.

Sriskantharajah has over 13 years' experience and joins from Lloyd's Banking Group, where she held the position of global relationship lead (motor retail). Templeman came from Smith & Williamson and has over 20 years' experience in investment structuring. Brogowski has spent 15 years working in investment banking across EMEA and North America covering energy markets. He moved across from RBC Capital Markets, also part of Royal Bank of Canada, where he was a senior member of the European energy team. Hunter came from Lloyd's Banking Group, where he spent six years working for the bank's wealth management team.

LGT Vestra appointed Maeve Colley-Russell to its private office, in a bid for the company to expand its services for ultra high-net worth individuals. This is a newly-created role. She has over 25 years' experience in wealth management. She joins from Coutts, where she spent six years working with its ultra-high net worth private clients.

Brewin Dolphin hired three new members to its financial planning business in Cambridge. Catherine Glennon and Norma Haynes was appointed as senior para-planners and Adam Hildred was appointed as a financial planner. Glennon and Haynes joined from NW Brown and both were colleagues of Cambridge office head Heather Sonnet during their time at NW Brown. Haynes took up a newly-created role, whereas Glennon was given a new role at the company. Hildred joins from Lloyds Private Banking, where he spent 19 years.

Coutts shuffled numerous high-level positions as it looks to sharpen its focus on investment management. Mohammad Kamal Syed was made head of global markets; Camilla Stowell took on an extended role as head of wealth and investment management; Harry Keogh was appointed head of key client coverage and Rebecca Hughes, managing director, assumed on a new role as head of financial sponsors and executive client group.

Raymond James appointed Andrew Waggitt to its London branch in Moorgate as an investment manager. Waggitt joined the branch, which trades under the Raymond James name, and looks after clients based in the North of England including Yorkshire. Waggitt joined former Arjent colleague Daryl Grundy, chartered wealth manager and branch principal. Grundy launched the investment manager's partnership with Raymond James.

Brown Shipley appointed lending specialist Chris Wiltshire to its Manchester office. Wiltshire works with a team of five lending specialists providing both secured and unsecured loans to both existing and new clients. The role is newly-created.

Boodle Hatfield promoted Mark Lindley to partner. Lindley is part of its contentious trusts and estates team. He advise wealthy individuals and families on trusts, their beneficiaries and charities.

Asset manager GAM appointed Adam Brown as global head of marketing in London, effective from 3 July 2017. He replaced Lynn Mah who left GAM at the beginning of the year. Brown reports to group head of distribution Tim Rainsford. He has more than 18 years' experience in the sector. He joined the firm from Columbia Threadneedle Investments, where he was responsible for leading marketing across all distribution channels across Europe, Middle East and Africa and Asia.

Aviva Investors appointed Alasdair Prescott as senior client solutions director. Prescott will lead the client solutions team in London focusing on key wholesale clients. He reports to head of UK wholesale Jeremy Leadsom. Before Aviva Investors, Prescott was a senior member of the UK wealth manager sales team at JP Morgan Asset Management. He also held the position of investment director at HSBC Global Asset Management.

Beaufort Investment Management promoted Stewart Murray as chief executive, a newly-created role. Murray continued his role as chief investment officer, a position he has shared with Stephen Watson since August 2016. He was previously head of equities at Rowan Dartington. He has also held a number of senior posts in investment management in Edinburgh and London including Munros Capital Management. Watson relinquished the post of CIO, but remained a member of BIM's investment governance committee and was appointed as a non-executive director of BIM's parent company, the Beaufort Group.

BRI Wealth Management appointed Andy Knighton as head of portfolio management. Knighton joined from AFH Wealth Management based in Birmingham, where he built a portfolio management team of eight over the last nine years.

Wedlake Bell promoted Caroline Miller, Marc Leyshon and Tal Goldsmith to partners with the firm. Miller joined the firm in April 2012. She is a member of the private client group and advises on a broad range of work from inheritance tax to estate planning. She specialises in contentious trust and probate matters including dealing with claims against estates and variation of trust applications. Leyshon joined the firm in December 2011. He is a member of the commercial property team and instructs on landlord and tenant work, sales and acquisitions and property elements of finance transactions. Goldsmith joined the firm in 2007.

Brooks Macdonald appointed Lee Crowe as business development manager to join its Edinburgh office. In his new role, Crowe works with regional business development director Richard Allison. Crowe has 11 years' experience working in the financial services industry. He joined from AXA Life Invest, where he worked for six years and held the position of senior guaranteed sales specialist.

Smith & Williamson appointed Simon Jennings, Frances Jennings and Anita Millar-Neale to join its private client tax division. The trio joined from chartered accounting firm Rawlinson & Hunter with Millar-Neale moving in May 2017, and Simon Jennings and Frances Jennings joining a month later.

London-listed Rathbone Brothers, Andy Pomfret, joined the board of Square Mile Investment Consulting and Research as its chairman, taking over from Simon Davies, who moved abroad.

Pomfret was CEO at Rathbones for 10 years until 2014; before that, he spent 13 years at Kleinwort Benson in corporate finance, development capital and as finance director of its investment management arm. He is currently a non-executive director at Sanne Group, Interactive Investor, and three investment trusts. He is also a director of the Wealth Management Association and member of the Prudential Regulation Authority's practitioner panel. Davies has been chairman of Square Mile since it was founded three years ago.

Citigroup hired Shawn Borisoff as a managing director of its global asset managers group, which is based in London. Borisoff reports to Anthony Diamandakis and Christian Anderson, who run the global asset managers group. He covers Europe, the Middle East and Africa to work with private equity, sovereign wealth fund, pension and hedge fund clients. He spent ten years in his previous role at UBS as managing director of financial sponsors and leveraged finance.

Law firm Winckworth Sherwood promoted family lawyer Katie Spooner to partner. Spooner has lead on matrimonial and financial remedy cases. Her clients include a string of high-profile individuals including businessmen and women, and media and sport personalities.

Cerno Capital appointed Michael Flitton as an investment analyst. Flitton works alongside the firm's lead portfolio manager, James Spence, to contribute towards its proprietary approach to global investment in leading companies, specialist managers and investment alternatives. Flitton joined Cerno Capital from Citigroup's equity research unit, where he held the position of vice president.

Seneca Investment Managers appointed Helen O'Loughlin as a business development consultant. O'Loughlin reports to Steve Hunter, head of business development, and focuses on communicating the firm's multi-asset approach to the community of independent financial advisors. She joined Seneca from Premier Asset Management, based in London, where she worked as a sales executive.

Law firm Forsters appointed Guy Abrahams as a partner within its private client group. Abrahams is the eleventh partner in the group after the company announced in March that its proposed acquisition of private client business Gowling WLG was to add another four partners and 10 lawyers. He has been with Forsters for seven years, working as an advisor to clients on issues relating to tax trusts and succession planning.

Invesco Perpetual reshuffled the management of its portfolio leadership, putting William Lam in sole charge of its Invesco Perpetual Asian Fund. Lam has been a fund manager with the Asian equities team since 2006 and became co-manager of the fund in 2015, working alongside the company's head of Asian equities, Stuart Parks. He has been managing pan-Asian portfolios at the firm since 2009, including the Asia-Pacific ex-Japan portion of the Invesco Perpetual Pacific Fund and the Invesco Pacific Equity Fund since 2010. As a result of the change, Parks no longer worked on the fund with Lam, freeing up his time for other responsibilities at the group.

UBS Wealth Management appointed Stephen Wilson as a director in its Leeds office. Wilson is a client advisor at UBS and focuses on clients in South Yorkshire. He spent 10 years at private bank Coutts, where he joined as a graduate and became a wealth manager in 2011.

UHY Calvert Smith promoted Harry Howley to partner status. Howley, 29, was promoted from senior manager to partner. He joined the firm in 2005 as a trainee.

HarbourVest Global Private Equity appointed Francesca Barnes as a non-executive director. Barnes was most recently a non-executive director at Electra Private Equity, a position she held from 2013 to 2016. Before that, she spent 16 years at UBS, where she served as global head of private equity for the latter seven years. Earlier, she worked at Chase Manhattan UK and US, in roles spanning commodity finance and private equity.

Asia-Pacific moves
Australia-based Fortnum Private Wealth, part of Fortnum Financial Advisors, appointed a former BT Financial Group manager to the newly-created position of head of advice. Kerry Thomas is the former national manager, practice advice at BT Financial Group. He reports to Fortnum Private Wealth managing director Joel Taylor.
Pictet Asset Management appointed Andy Wong as senior investment manager within its multi-asset team. He is based in Hong Kong. Wong co-manages Pictet Strategic Income, the firm's Hong Kong-domiciled multi-asset fund. He previously worked at Invesco Hong Kong, where he was a senior fund manager overseeing multi-asset income mandates for Asian investors.
Federated Investors hired an Asia-Pacific chief executive and two other professionals to lead its business development in the region. Bill Taki took the mantle of CEO for Federated Investors Asia-Pacific. He has 34 years of experience in business development, corporate finance, asset allocation, risk management and financial technology. He previously was at Phoenix Global Capital Management. Other joiners were Bill Mukai and H P Yoe, with experience in Japan, Greater China, South Korea, Australia and Singapore.
Investment manager PIMCO appointed executive vice president Michael Thompson as head of Asia excluding Japan. Thompson hadrun PIMCO's Singapore office and the Asia ex-Japan wealth management team. He relocated to Hong Kong and replaced and sreport to Kimberley Stafford, managing director, now head of Asia-Pacific.
Citi Private Bank appointed Roger Bacon as head of investments for Asia Pacific. The bank also appointed Adam Proctor to replace Bacon as head of managed investments and advisory for Asia Pacific. Bacon reports to Eduardo Martinez Campos, global head of investments and Bassam Salem, Asia Pacific chief executive officer. Bacon is based in Hong Kong. He replaced So-Yon Sohn, who moved to a new role within the group's global markets and investor sales. Before Citi, Bacon was head of the hedge fund business at UBP in London.
EFG International re-hired Kees Stoute to become business head in North Asia based in Hong Kong. Stoute reports to Albert Chiu and rejoined the firm after his two year stint as managing director at Hubbis. He was previously chief executive at EFG in Singapore. This was after he held the position of regional CEO for MeesPierson Private Banking.
Credit Suisse Asset Management Hong Kong appointed Christina Kautzky as head of third party distribution for the Asia region, excluding Japan. In the newly created role, Kautzky is responsible for building relationships with third party private banks in the region. She reports to Michael Levin, head of asset management Asia Pacific.
Nordea appointed Fredrik Lager as head of Nordea Bank, Singapore branch, having had a career to date in the realm of private banking in Asia and northern Europe. He took over from the former GM, Kim Osborg Nielsen, who shouldered a more "front-office" role as head of private banking, working with the lender's larger clients in the region. Previously, Neilson worked for 11 years at Swedish banking group SEB in Singapore and Sweden. At that bank, he led a Singapore-based team of private bankers. He was a partner at Grundberg Mocatta Rakison for more than six years.
First Names Group appointed Stuart Dowding as managing director of its Hong Kong operation. He is responsible for running the Hong Kong office and works with Singapore managing director Karen O'Hanlon. Dowding was originally based in its Guernsey office, where he was responsible for business development. He relocated to Hong Kong in February 2017 to manage the senior team in the region.
Magdalene Low, who joined Julius Baer in 2016 as a team head, became a group head of one of the Southeast Asia units based in Singapore. Low, who been an executive director at UBS, had co-headed the Swiss bank's Singapore onshore team and also covered Malaysia.
Isle of Man-based trust and corporate services provider Mann Made Group appointed Craig Murphy as managing director of its Hong Kong office. Murphy has been based in Hong Kong since 2005. He has been advising families, business-owners and corporations on structuring their affairs since 1991.
Deutsche Bank named Anthony Miller as chief executive of its Australia operations to replace retiring CEO Michael Ormaechea. Before the appointment, Miller was a partner at Goldman Sachs based in Hong Kong and co-head of the financing group for Asia-Pacific within the investment banking division.
UBS appointed Dan Williams as general counsel wealth management and general counsel for its Asia-Pacific offices. Williams replaced Frances Wong, who continued as the Hong Kong general counsel and senior lawyer for Asia-Pacific. Williams reports to Maria Leistner for his wealth management responsibilities and is a member of her management committee. In his regional role, Williams reports to Markus Diethelm and Kathy Shih.
Law firm White & Case hired Jianchong "Andre" Zhu as a partner in its Beijing office to expand its private equity team in the Asia-Pacific region. Zhu joined the firm's global mergers and acquisitions practice. He has almost ten years' experience and joins the firm from Skadden, Arps, Slate, Meagher & Flom.
Malaysian bank CIMB Group appointed Olivier Crespin as chief fintech officer. Crespin is a French national and is a graduate in International Business, Trade and Tax Law from the Universite de Metz in France. He has more than 28 years' experience in banking.
Union Bancaire Privée appointed Paras Gupta as managing director, head of discretionary portfolio management of its Singapore office. The role is newly created. He reports to Edouard Hoepffner, who is the head of investments services for Asia. Gupta's responsibilities as managing director include; leading the team in managing discretionary portfolios for high-net worth clients and tailored client portfolios within the region. He has more than 15 years' experience in banking and wealth management. He has spent over eight years managing discretionary portfolios for high-net worth clients in Asia.
David Kim became a member of Vanguard's Asian leadership team as head of Japan, replacing David Cermak, who was promoted to head of Vanguard Asia late last year. Kim has worked at Vanguard for eight years, most recently as head of mid-market retirement plan client services in the firm's institutional investor group. Before that, he was head of broker-dealer channel management and advisor services.
HSBC Private Bank said that a former senior manager at Credit Suisse Private Bank took up the new role of investment counsellor in Hong Kong. Shawn Yin reports to Jackie Mau, head of investment counselling, Asia, HSBC Private Banking. Yin, who was head of portfolio solutions (HK) at Credit Suisse Private Bank, was on a period of gardening leave since the end of last year.
Custom House Global Fund Services opened offices in Beijing, hiring relationship managers in the Chinese capital as well as in Shanghai. The office is the third to be opened by the firm in Asia over the past two years. The hedge fund administration firm brought in Nancy Wang and Yichen Huang as relationship managers responsible for business development and client collaboration, located in Beijing and Shanghai respectively. They report to Allen Li, director of the Hong Kong office.
Manulife Asset Management appointed Shinichi Yamamoto as president and chief executive of Manulife Asset Management Japan. Yamamoto has almost two decades of industry experience. Most recently, he served as president and co-chief executive of PIMCO Japan, where he oversaw the company's pension, financial institution and retail businesses. At PIMCO Japan, he also led the company's global wealth management team and the development of its sub-advisory model. Yamamoto replaced Yoshihide Nagata, following Nagata's retirement at the end of March. Nagata remained as a board member.
CA Indosuez Wealth Management appointed Prad Goswami to the role of senior director. Goswami joined the NRI team, reporting to Shailendra Kirtikar, NRI team head. Previously, Goswami was with Union Bancaire Privee in Singapore for three years. He also worked with Citibank in India in corporate banking and at Bank of America in the US as a mortgage specialist.
Standard Chartered Private Bank appointed a new product manager, Luke Toh, previously of Julius Baer. His title is that of associate director, managed investments. Toh is in charge of managed investment products for the private banking teams based in Singapore. Also based in Singapore, Toh reports to Gavin Chia, executive director, head of investment advisory, strategy and managed investment, wealth management. Toh was part of the fund specialists Asia team at Julius Baer.
Swiss Life Group created a new sub-brand to stress cross-border solutions in areas such as private wealth, and announced a raft of senior management changes, including a new head of global private wealth to succeed Beat Reichen. Reichen, who stepped down from his role, remained head of key partner management. Thomas Henze became new head of global private wealth. In 2007, he joined Swiss Life International, working in Switzerland, Luxembourg and Liechtenstein. With his background as a lawyer and as legal counsel, Henze has held various management positions. Most recently, he has been based in Singapore since 2009 and became CEO of the Asian subsidiary in 2012. Henze works with local CEOs Stephen Hickman (CEO Singapore since November 2016) and Alessandro Tulli (CEO Liechtenstein since July 2016).
Aviva's Asian unit appointed Randy Lianggara as regional chief executive for China, Indonesia and Vietnam, a newly-created role. Lianggara joined the firm in June 2016 as regional executive for Indonesia and Vietnam. Prior to that, he worked as the country CEO of life insurance, general insurance and asset management for AXA Indonesia.
National Australia Bank appointed Leslie Raymond as "head of people" – aka human resources - for its Asia business based in Hong Kong. Raymond was previously at Air New Zealand where she was human resources director in its Asia business for the past two years. Prior to this, she held leadership roles at Bacardi-Martini Asia-Pacific and Schindler China where she provided strategic direction for all policies and procedures relating to HR.

North America moves
Private equity firm Warburg Pincus appointed Dominic Casserley as a senior advisor in its financial services group. Prior to joining Warburg, he spent 30 years at McKinsey & Company, where he held several leadership positions with a focus on financial services and risk management.
First Foundation, the US financial services group, appointed Kori Dolkas and Justin Stewart as branch managers in its San Diego and Oakland locations, respectively. Dolkas leads the team in growing existing relationships in the San Diego region while also focusing on team development and training. He has more than 35 years of leadership experience in San Diego's banking industry and joins as the bank moves to a new office location within San Diego. Stewart began his new role in First Foundation's Oakland office after working as a client service manager in the San Diego office.
Cambridge Associates appointed former employee Jeff Blazek as managing director and chief investment officer in the pension practice. Blazek, in his newly-created role, is based in New York City. He is also a member of Cambridge Associates hedge fund ratings and advisory committee. He has 15 years' experience in investment of pension plans as well as managing portfolios. His previous role at the firm was in the Dallas, Texas office as managing director.
Prudential Financial appointed Lucien Alzjari as senior vice president and chief human resources officer. Alzjari replaced Sharon Taylor, who retired after more than 40 years' of service.
FinMason, a Boston, MA-based fintech and investment analytics firm operating in the wealth management space, brought three senior industry figures in positions for data science, marketing and sales. The hires were Mark Carroll, who is made director of data science; Bob Leaper, named head of marketing, and Rich Lenihan, director of enterprise sales. Carroll was previously the lead financial engineer for the risk and valuation product group at Eze Software. Prior to Eze, he was the director of research at Direxion. Leaper was formerly involved in helping financial technology firms with go-to-market strategy and sales execution for more than 20 years, including roles as head of global sales and marketing at Eagle Investment Systems, interim CEO of start-up Data Agent, head of sales at start-up Verilytics and head of global business development at Thomson PORTIA. Lenihan spent the first 13 years of his career at Oppenheimer, Cowen and Paine Webber before making the leap over to WealthTech, where he has been operating in a senior business development role for the last 17 years.
Amherst Capital Management, a BNY Mellon investment boutique specializing in US real estate, appointed Damon Pitler as managing director of its private funds team. Pitler managed its US single family equity and commercial real estate lending portfolios. He reports to Sean Dobson, chief executive chief investment officer, and is based in Austin, Texas.
Lombard International appointed Sandra Locke as executive vice president, global director of human resources. Locke responsible for developing the firm's HR strategy and reports to executive chairman John Hillman. Locke joined from Guy Carpenter, part of Marsh & McLennan, where she was managing director, global head of human resources.
RBC Wealth Management brought over the Schusterman Mazzone Group to the Midtown-New York office from UBS Financial Services, according to John Moran, director of the Midtown complex. Tracey Schusterman, managing director, and financial advisor, has more than 25 years of industry experience and focuses on financial, retirement and estate planning strategies, as well as wealth preservation and transfer. Rosa Mazzone, first vice president, and financial advisor, has more than 17 years of experience in the industry. The team manages $375 million in client assets with $2.7 million in production.
HilltopSecurities appointed Victor Medina as senior vice president, branch manager of the firm's new wealth management office in Forth Worth, Texas. Medina previously worked at Morgan Stanley where he served as senior vice president, financial advisor and earned a good reputation in the region.
RBC Wealth Management recently snapped up the Piché Group, led by Joe Piché, from Merrill Lynch.
State Street hired Heman Bhide to head up its US asset owner business, and Bruce Shain to serve as senior vice president and client service department manager. Bhide joined the financial services giant from PicewaterhouseCoopers, where he was most recently a partner in its financial services advisory practice. Shain, who reports into Bhide, oversees the firm's corporate pension, non-profit and endowment and foundation asset owner business. Previously, he spent nearly 20 years with BNY Mellon.
Boston-based Acadian Asset Management appointed Catherine Canney as director of corporate and digital marketing, a newly-created role. Canney is based out of its Boston headquarters. She reports to Laurent De Greef, director of client solutions and product strategy.
First National Bank, a subsidiary of First National of Nebraska, promoted Marga Spangler as managing director of its wealth management team in Colorado. Spangler leads the bank's advisor practice and is based in Fort Collins. She has 30 years' experience in the banking industry. Spangler joined the firm in 2005 and most recently served as lead director for wealth management in Overland Park, Kansas.
UBS appointed Matthias Musch as its new global market head of central, Andean and southern (CAS) Latin America. Musch is based in Zurich. He reports to UBS' Latin America wealth management head Alejandro Velez, who was appointed to the role in March.
Financial services firm BTIG appointed four managing directors to join its fixed income credit group based in New York. Anthony Guido, Steven Jones, Jay Sommer and Jeffrey Walsh joined BTIG's fixed income credit group and they report Drew Doscher and Darren Haines, co-heads of the fixed income credit group.
BNY Mellon Wealth Management hired Susan August as a senior wealth manager and fiduciary specialist and Charles Sachs as a senior wealth manager, serving clients in South Florida. August is based in the firm's Palm Beach Gardens office while Sachs joined its Miami unit. Both work with high net worth clients, their attorneys and accountants to address their wealth management and fiduciary needs.
August's financial services career spans more than 20 years. Most recently, she served as a vice president and trust officer at JP Morgan's Palm Beach office. Prior to joining BNY Mellon, Sachs spent nearly five years as a founding principal of Private Wealth Consel, a Miami-based wealth management and financial planning firm.
Key Family Wealth, a division of Key Private Bank, announced that Jeffrey Getty, managing director of family wealth consulting, and Edwin Morrow, national wealth specialist, had been elected Fellows by American College of Trust & Estate Counsel, a national estate planning and trust organization.
Northern Trust appointed Robert Ashcroft as senior vice president and director of business owner consulting in wealth management. He replaced John Honney.
Prior to joining Northern Trust, Ashcroft worked at PricewaterhouseCoopers for 12 years, where he worked in its Chicago and London offices. Previous to entering financial services, he was an engineer at BAE Systems. Ashcroft is a qualified chartered accountant (FCA) and holds FINRA Series 7 and 63 licenses.
Advisor Group, the US network of independent financial advisor firms, appointed Greg Stockett as its new chief financial officer and Nina McKenna as chief legal officer and general counsel. McKenna's roles are new ones for the firm. In Stockett's case, he replaced Tom Lux, who agreed to step in as Interim CFO until a permanent replacement was found. Both appointees are located in Advisor Group's Phoenix, AZ headquarters and report to Jamie Price, President and chief executive.
Previously, Stockett was at REDI Global Technologies, a multi-asset execution management system used by large broker-dealers and their institutional trading clients, where he held dual roles as chief operations officer and chief financial officer. McKenna previously worked at Cetera Financial Group, where she served as chief legal officer and general counsel. Earlier roles include senior legal counsel at ING Americas' Broker-Dealer Group, the law firm of Sonnenschein, Nath & Rosenthal in its corporate and securities group, NASD Regulation in its District 4 Enforcement Department and Oppenheimer Industries.
Merrill Lynch appointed financial advisor Leon Friedlander and client associate Johanna Trujillo to its Florida office, continuing a run of recent hires across the country. Friedlander specializes in serving clients in Latin America. He had been with Morgan Stanley before his new role at Merrill Lynch. Friedlander has 14 years' experience as an international financial advisor.
Canada-based investment company Empire Life Investments appointed Jennifer Law, as new senior portfolio manager of Canadian equities. Law manages small-cap equity GIF and the small-cap equity mutual fund as well as the equity portion of the monthly income GIF and monthly income mutual fund. Law has spent more than 20 years as a lead manager in Canadian small cap equities.
New Jersey-based investment manager Blenheim Capital Management appointed Thomas Kopczynski, James Wohlmacher, Gus Rossi, and Terence Kooyke as partners. The new partners joined its founder and chairman Willem Kooyker as owners of the firm.
Merrill Lynch appointed Tim Chapman and Paul Wargnier to join its newly-opened office in Portland. Chapman and Wargnier formed the Chapman Wargnier Group and were the first team to join Merrill Lynch's recently opened private banking & investment group in Portland. Before joining Merrill Lynch, Chapman has been providing investment management, private banking, brokerage, insurance, and philanthropic services for high net-worth individuals, families, and foundations in the Oregon region. He previously worked for Wells Fargo Private Bank. Wargnier has more than 30 years' experience in investment management. His most recent role was at Wells Fargo Private Bank. He was also a member of the global portfolio management team at Trust Company of the West.
Merrill Lynch also appointed financial advisor Aaron Dykas to its Boise, Idaho office. He came from Wells Fargo Advisors where he was responsible for $185 million in assets. Dykas was joined by senior registered client associate Lisa Schaffer, also from Wells Fargo Advisors.
Dykas has more than 20 years of industry experience. He works with families, foundations, and corporations to develop appropriate investment strategies that work. He holds a bachelor's degree in finance from Boise State. Schaffer has worked in the financial services industry since 1993.
First State Investments assembled a new high-yield bond market team of managers, based in New York. The five-person group is led by Matt Philo, who has been at First State since May last year. Philo was previously head of high-yield at MacKay shields, overseeing more than $22 billion of group assets. The new team includes Michael Elkins, formerly of Avenue Capital and Jason Epstein, previously managing director at Oak Hill Advisors, both of whom joined First State in September 2016.
Financial technology platform iCapital Network appointed Thomas Fortin as managing partner and chief operating officer. Fortin reports to chief executive Lawrence Calcano. He joined from BlackRock, where he was head of retail technology, responsible for strategy, design, and development of retail sales enablement and digital distribution solutions.
Hamilton Lane, the alternative investments firm headquartered in Bala Cynwyd, PA, promoted 15 of its team to the rank of principal across its international business areas such as Philadelphia, Hong Kong, Seoul, San Francisco and London. The following persons hold the status of principal:
Sungji (Steve) An, Business Development and Client Services, Seoul; Robert Flanigan, Real Assets, Bala Cynwyd; Tarang Katira, Fund Investment Team, London; Ilene Levinson, Product Management, Bala Cynwyd; Miguel Luina, Co-Investments. San Francisco; Trevor Messerly, Credit Investments. Bala Cynwyd; Emily Nomeir, Product Management, Bala Cynwyd; James Noon, Information Technology, Bala Cynwyd; Mitesh Pabari, Secondary Investments, London; Lars Pace, Real Assets, Bala Cynwyd; Matthew Pellini, Secondary Investments, Bala Cynwyd; Demetrius Sidberry, Investor Relations, Bala Cynwyd; Matthew Silverio, Relationship Management, Bala Cynwyd, Collwyn Tan, Co-Investments, Hong Kong and Kristin Williamson, Marketing & Communications, Bala Cynwyd. The firm also promoted Lydia Gavalis as general counsel, and Frederick Shaw as chief compliance officer.
The Gemini Companies - aka Gemini - a firm which helps financial institutions bring pooled investment products to the marketplace, appointed a new chief executive, Kevin Hesselbirg, taking over form Andrew Rogers, who resigned after more than 16 years at the US firm. Rogers continued working at Gemini in an advisory capacity to ensure a smooth transition.
Bank of Montreal promoted Darryl White to chief executive as he succeeded Bill Downe who retired. White worked at the bank for more than 20 years and was appointed chief operating officer in November 2016. Downe, who held his position for longer than any other chief executive of a major Canadian bank, stays in his role until the end of October 2017.
BMO Wealth Management appointed Nick Paldrmic as president of BMO Wealth Management's CTC|myCFO, a wealth advisory company. Paldrmic's role as president sees him oversee the business strategy and growth for the ultra-high net worth practice. He previously held the positions of regional president of Chicago and senior managing director for BMO Private Bank, part of BMO Wealth Management.
TFC Financial Management reshuffled its leadership team: Renee Kwok became chief executive; Daniel Kern was made chief investment officer; and James Joslin remained as chairman. Kwok joined TFC in 1991 and became the firm's president in 2005. She took over from Joslin as CEO. She began her financial services career as an investment analyst with Asian Oceanic Limited, a Hong Kong-based merchant bank. Kern joined TFC in 2015 as chief investment strategist and has also become a shareholder. Prior to joining TFC, Kern was the head of asset allocation for Charles Schwab Investment Management, where he managed approximately $3.5 billion of assets.
Key Private Bank, the wealth management division of KeyCorp, made a senior hire covering two significant markets. It brought in Tom Scaturro as senior market leader to lead its Florida and Hudson Valley/Metro New York market teams, based in the Big Apple. Scaturro is also tasked with driving collaboration within business segments to grow the private banking client base. He reports to Terry Jenkins, president of Key Private Bank, and Peter Cosgrove, senior vice president and regional market leader at the company. Scaturro was previously a regional managing director at Wells Fargo Private Bank, overseeing all client relationship teams in suburban New York. Before his time at Wells Fargo - where he also held roles as national sales director and senior director of sales - he worked at BNY Mellon, responsible for private bank sales, training, product development and compensation.
US Trust, Bank of America Private Wealth Management appointed Stephen Lanzo as senior institutional sales director. He has the job of growing the philanthropic business for US Trust and Merrill Lynch in the Northeast markets. Lanzo will report to the national philanthropic sales executive Bernie Reidy and is based in New York City. He has more than 20 years' experience in financial services and investment management. Lanzo was a managing director at Commonfund, an independent, non-profit asset management company. He also held roles with Gartmore Global investments, Montgomery Asset Management and JP Morgan.
Raymond James hired financial advisor Harmon Wright Jr to join its Florida office. Wright operates as Northpoint Wealth Management of Raymond James. He serves individuals with financial planning and portfolio and investment management services. He joined the firm from Morgan Stanley, where he managed approximately $106 million in client assets and had more than $1 million in annual production.
Management consulting firm Cornerstone Advisors made a raft of hires. Banking technology and operations expert Quintin Sykes joined as managing director. Sykes previously held senior advisory roles at Crescent Consulting, Hitachi Consulting and Price Waterhouse, and was chief information officer of The South Financial Group.
Mary Keegan joined Cornerstone as chief marketing officer. Keegan previously led marketing and corporate communications for global and early-stage companies in the technology space. In Cornerstone's performance solutions practice area, meanwhile, Joe Ganzelli joined as senior director and Melissa Rogers as director. Niel Devasir and Steve Koenemann joined the technology solutions practice as senior director and senior consultant, respectively.
Raymond James recruited a $150 million team comprising four financial advisors to its North Carolina office, according to Jodi Perry, Southeast regional director. John Chidwick, Ealon Thompson III and Richard Megorden II joined from Triad Advisors, where they managed more than $120 million in client assets. Metin Kurkcu joined from Merrill Lynch, where he managed more than $30 million in client assets.
Fairfield, CA-based Solano Wealth Management appointed Carlos R. Mendoza to its team of wealth advisors, Mendoza has more than 15 years of experience in financial services and is a designated certified financial planner and accredited asset management specialist. He joined Solano Wealth Management from a bank-owned brokerage business.

Switzerland
Thomas Meier is leaving Julius Bae, stepping down from its board. Meier, who has overseen the strategic and operational alignment of the Julius Baer Foundation, was chairman of its board since 2016. He joined the Zurich-listed bank in 2005, and has been a member of its executive board.

Lombard Odier Investment Managers appointed Martin Thommen as head of third-party distribution for Europe. Thommen is based in Zurich and reports to Carolina Minio-Paluello, global head of sales and solutions. He joined the bank from UBS Asset Management where he spent more than 30 years in various roles including head of wealth management and personal banking distribution in Switzerland.

Lombard Odier appointed Sergej Huber as head of independent asset managers in Zurich. Huber reports to the bank's global head of IAM's Yves Delaporte. He worksy with Dominique Wohnlich, local managing director of its Zurich office. Previously, Huber held various positions at Credit Suisse, including head of investment advisory services and operating head of structured products.

Geneva-based asset manager Quaero Capital appointed Francesco Samson as group chief operating officer. Samson joined from Brevan Howard, where he was head and COO in Geneva and also a member of the firm's executive committee in Jersey. He has 20 years' experience in asset management.
International, rest of world

Private bank Berenberg appointed two fund managers from Allianz Global Investors. Matthias Born joined as chief investment officer for equities and Peter Kraus came over as head of small- and mid-cap team at Berenberg's wealth and asset management arm. Born was co-head of the team for European growth stocks at AGI. Kraus was a fund manager at AGI and responsible for managing European small- and mid-cap funds.

Deutsche Bank Wealth Management named Fawaz Baba as head of the wealth management team based in Geneva, covering clients from the Kingdom of Saudi Arabia. He reports to head of wealth management Saudi Arabia, Sascha Pietrek as well as Steve Wainwright, head of wealth management Middle East and Africa. Baba replaced Pietrek, who became head of Deutsche wealth management KSA last year.

Investec Asset Management appointed Chris Newson as director of private markets in Africa, a newly-created role. Newson works across the firm's private markets platform and will work with the heads of the private markets teams to develop their businesses. He joined from Standard Bank in Africa, where he was chief executive.

Isle of Man-based financial advisor Edgewater Associates appointed Paul Warburton as a senior financial consultant. Warburton moved to Edgewater after spending just four months at another Isle of Man wealth management firm, Creechurch Capital. He joined Creechurch Capital as head of investments on 10 January. Creechurch, for example, is part of Knox Financial Services Group, which has sold Lasenby Knox, a financial advice business, to Edgewater.

Netherlands-based firm Intertrust promoted Roger Bolan, Alex Di Santo, Shane Hugill and Stephen Langan as directors of its Jersey office.

ZEDRA expanded its Jersey fund service team with the hires of Michael Capraro as head of business development and Ryan Taylor as associate director. Capraro joined from Vistra Fund Services, also based in Jersey, where he was director of its funds and corporate division. Taylor also joined from Vistra Fund Services, where he was a fund accountant before he managed its client accounting team. Capraro has 34 years' experience in financial services.