People Moves
China, Resurgent European Consumers Propelling Luxury Market This Year - Study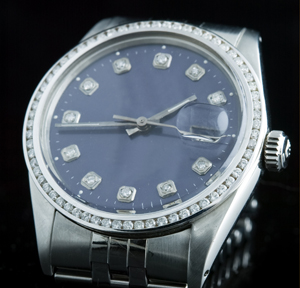 A study by consultants Bain & Co and an Italian business foundation see relatively modest growth in the luxury sector this year. China is seen as one of the growth engines.
The luxury market – a useful barometer for wealth trends generally – will see growth in a range of 2 to 4 per cent this year to reach €254 billion-€259 billion, boosted by Chinese growth and improving customer confidence in Europe, according to consultancy Bain & Co alongside Fondazione Altagamma, an Italian foundation supporting manufacturing in the sector.
The market could reach as large as €290 billion ($324.3 billion) in terms of sales by 2020, the report, entitled "Bain Luxury Study 2017 Spring Update" predicts.
"This year looks promising so far," Claudia D'Arpizio, a Bain partner and lead author of the study, said. "After a difficult 2016, the first quarter of 2017 brought some relief to the luxury industry. Factors such as the continuous repatriation of Chinese consumption as well as a positive outlook in Europe both for locals and tourists will help drive overall market growth during the remainder of the year," she continued.
Regional dynamics
In the Americas, the US luxury market continues to underperform. A strong dollar, ongoing political uncertainty and struggling department stores combine to create an uneven outlook for 2017. Latin America is supported by some local consumption, while Canada remains dynamic but still poised to slow. The region is expected to grow between -2 to 0 per cent (at constant exchange rates).
Europe is in the midst of recovering from decreased tourist flows in 2016 and is regaining confidence among local consumers. Spain, perceived as a safe destination, and the UK, where the pound is substantially weaker than this time last year, stand out as bright spots. Bain forecasts growth of 7-9 per cent (at constant exchange rates) for the region.
Mainland China is also rebounding, as local consumers demonstrate a strong preference for purchasing luxury goods at home, which is expected to drive growth of 6-8 per cent (at constant exchange rates). However, Chinese tourists will still account for a sizable portion of luxury purchases abroad.
Relatively mature in its growth rate, Japan is a "safe" market for luxury brands. Local consumption supports a market where tourism has decreased, leading to flat growth for the year, the report said.
Across the rest of Asia, the environment remains "difficult", the report said. Bain said the market in the region is set to shrink by -2 to-4 per cent (at constant exchange rates). Hong Kong, Macau and Singapore are on the mend, but Taiwan and Southeast Asia face decreased tourism, particularly from China and South Korea, which has been impacted by domestic political turmoil.
The rest of the world is expected to be flat or see only slight growth of 2 per cent (at constant exchange rates), with Middle East remaining stagnant (outside of Dubai).