Legal
GUEST ARTICLE: Cognitive Decline Raises Worries Over Contested Wills - What To Do About It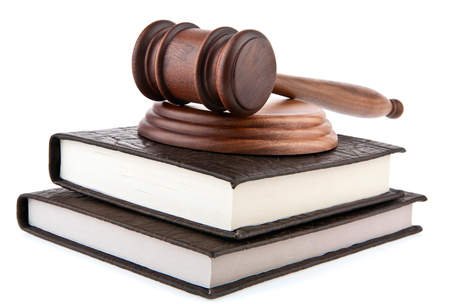 With cognitive decline a serious issue for an ageing population - often the main holders of significant wealth - preparing such an eventuality is an important issue in estate planning and the writing of wills.
An ageing population brings a number of challenges and issues for wealth managers, such as around inter-generational wealth transfer and estate planning. A difficult issue is that of cognitive decline (see a recent article here) and ensuring the best interests of individuals and families are protected. To some extent, the impact of Alzheimer's, dementia and other diseases of old age throw the duty of care that private client advisors must exercise into sharp relief.
Against this background, Emma Saunders, associate at law firm Russell-Cooke, examines some of the difficulties around disputed wills. The editors are pleased to share these insights with readers and invite responses. They don't necessarily share the views of guest contributors. Email tom.burroughes@wealthbriefing.com
It is rare to go more than a few days without hearing in the news about a disinherited family member challenging a will from which they have been excluded. There are several reasons for the rise in contentious probate (the technical term for wills being disputed), and one recent suggestion is that the rise is due to the increase of people with dementia.
With an ageing population and consequently more dementia cases than ever before, disinherited family members are using arguments of mental capacity as a way of seeking to prove that they would have been in the will, had the person been of sound mind at the time of writing it.
In reality though, it can be very difficult for individuals to provide enough evidence that this was the case. It is unusual for a deceased person's will to be overturned. It is also an expensive exercise; large legal bills can be incurred (which can quite easily exceed £100,000 ($129,400), should the matter reach a trial hearing), with people under the false belief that they have little to lose and a lot to gain - unbeknown to many people, the legal costs of the will challenge will not automatically be met by the estate.
Dementia causes specific issues where wills are concerned. As an illness, it can creep up gradually (or remain undiagnosed), and may not be obvious to a solicitor drawing up a will. It is of course even harder to ascertain after the event whether, at the time of making a will, the person in question had the necessary capacity. One way around this is for a solicitor to suggest that, particularly where a will-maker is elderly or infirm, they obtain a letter from their doctor confirming they have the necessary capacity to make the proposed will, and keep this letter on file. Whilst this can be very sensitive territory for practitioners suggesting such action, a letter from a doctor can be very helpful in successfully defending a case where a will is challenged for reasons of dementia or mental capacity.
It is also worth bearing in mind that the court prefers evidence of mental capacity to be obtained when the will is made, as opposed to being given by an expert examining medical records after the person has passed away.
However, dementia is only one in a number of reasons for wills being challenged at a faster rate than ever before.
Court statistics show that in 2014 and 2015, the number of contested probate claims in the High Court was 178 and 164 respectively, while 2013 saw just 97 cases (these figures do not take into account the number of claims that settle without going to court, of which there are many.)
So, what are the other reasons for this increase? With property prices much higher and with more valuable estates at stake, there is a lot more to fight for and people are more inclined to go after a portion of it.
There is often a question of principle involved, with people wanting to assert their rights over a deceased relative's estate. Adding to this, nowadays we see more complex family structures, so it isn't difficult to understand how such disputes can arise.
For those intending to make a will, you should not be deterred. As mentioned above, it is, in reality, difficult to overturn a will – the courts will be extremely resistant to do so, as demonstrated in the recent widely-publicised case of Ilott v The Blue Cross and Others.
Unlike other European jurisdictions, English law has always had a special place for testamentary freedom. The Courts have confirmed that where an experienced lawyer has drawn up a will, a judge will require strong evidence before overturning it.
However, it is worth bearing in mind the steps that one can take to reduce the likelihood of a will being challenged down the line. This includes taking pro-active measures such as regularly reviewing testamentary wishes as life circumstances change. Another step is, as mentioned earlier, obtaining a doctor's letter, generally ensuring that all evidence that may later be required and called upon is collected from the outset where possible.
Another issue to consider is where business people leave interests in owner-managed businesses and they do not accord with shareholders or the interests of the business. In instances like these, it is worth seeking specialist advice from the outset.
For those thinking of writing a will and planning to exclude someone who might be inclined to contest this down the line, it is worth writing a factual note explaining the reasons behind their omission. Neither dementia nor any other reasons should deter anyone from writing a will. It is merely a case of taking the correct steps and advice to ensure their wishes remain intact.
While a will challenge can never be completely precluded, approaching the making of a will with care will put your loved ones in the best possible position to defend your wishes if they are challenged, as well as saving time, money and stress.