People Moves
JP Morgan's Private Bank Makes Its Own French History With New Leadership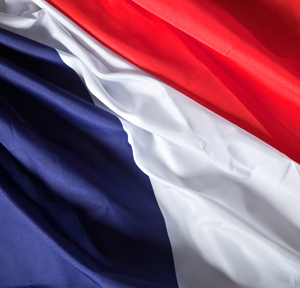 The private bank in France will be led by a woman, the first time the institution in France has had a female head.
In a day when France made history by electing its youngest-ever president, a bank says it has scored another first by naming the first woman to lead its private bank in France.
JP Morgan has appointed Annabelle Azoulay as head of the private bank's France market. Azoulay, who will be based in Paris, will oversee the firm's wealth management operations and drive its overall strategy and growth for the market. She succeeds Jean-Baptiste Douin, and will report to Pablo Garnica, chief executive of JP Morgan Private Bank's Europe, Middle East & Africa (EMEA) region.
"Annabelle's nearly 20 years with the France Private Bank uniquely positions her to lead one of our most important markets within the EMEA region," Garnica said. "She understands the sophisticated financial needs of high net worth French families and exemplifies the type of advisor that will lead our continuing efforts to deliver innovative advice to clients across the country."
Azoulay has served as the private bank's interim head of France since December 2016, when Douin became head of the capital advisory practice for the EMEA Private Bank. She has held a range of roles within the French private bank since 2000, served as a lead banker for high net worth clients for 12 years and has held a variety wealth advisory and life insurance leadership roles during her tenure with the firm.
Late on Sunday, elections showed that Emmanuel Macron, 39, had won the French presidency, scooping 66 per cent of the vote and defeating Far-Right candidate Marine Le Pen.