People Moves
UK Private Bank Makes A Splash Of High-Level Hires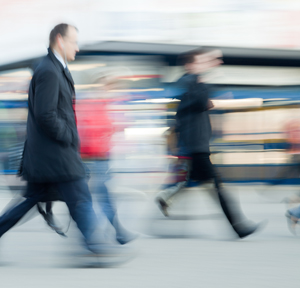 The bank looks to sharpen its focus on investment management with a string of new appointments.
UK private bank Coutts has shuffled numerous high-level positions as it looks to sharpen its focus on investment management.
Mohammad Kamal Syed has been appointed as head of global markets; Camilla Stowell will take on an extended role as head of wealth and investment management; Harry Keogh has been appointed head of key client coverage and Rebecca Hughes, managing director, will take on a new role as head of financial sponsors and executive client group.
Syed will focus on investment performance of Coutts discretionary client portfolios and mandates, the bank said in a statement yesterday. He will continue to be responsible for chairing Coutts' investment committee. He will also continue to oversee the strategic solutions team. Syed will also join the board of Coutts, subject to approval.
Stowell will keep her existing responsibilities as head of Coutts' private office. In her new role, Stowell will lead Coutts' portfolio management, investment platform, investment delivery and wealth structuring teams.
Keogh will also keep his existing responsibilities of leading the sports & entertainment and landowner client groups alongside his new role.
Hughes' responsibilities will be to serve City individuals in the private equity, hedge fund, asset management and financial tech sectors.