New Products
Coutts, Adam & Co Say Break Fresh Ground With New Loan Products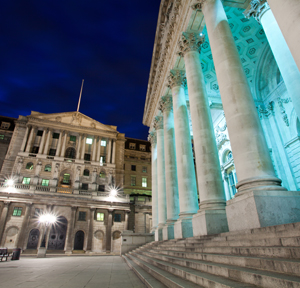 Coutts and its sister UK private bank have brought out new lending products.
Private bank Coutts and its sister lender Adam & Co have unveiled two new lending products.
The new five-year base rate tracker mortgage, is priced at 1.84 per cent above base rate. Coutts said it is the first such offering that it has ever brought to market and one of few such products on the UK market for buy to-let propositions. It is also available for residential mortgages, the banks, which are part of Royal Bank of Scotland, said in a statement yesterday.
A new fixed rate loan, starting at 2.59 per cent, offers personal and non-personal Coutts clients the ability to borrow against a range of assets and at a fixed rate. Fees are capped at 1 per cent and security that will be considered includes commercial property, investment property, land and deposits. Borrowing terms range between one and 10 years and will be available in sterling, euros and dollars.
"Our five year tracker mortgage – a first for Coutts – will allow clients to make unlimited overpayments in recognition of the fact that many have irregular incomes from their entrepreneurial business activities," James Clarry, head of lending and capital management for Coutts, said.
Last year, Coutts and Adam & Co reported net loans and advances of £12.2 billion ($15.2 billion), up by £1.0 billion compared to 2015.
The offerings may be a sign of the kind of reinvigorated focus on lending as stressed to this publication recently by Coutts' chief executive, Peter Flavel, in an interview. (See here.)