Market Research
Financial Services Firms Plan For Greater Cybersecurity Scrutiny - Data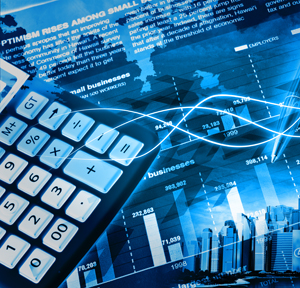 Firms expect regulators to focus on their defences against potential data breaches and cyber attacks this year, a new survey shows.
The majority of financial services firms worldwide intend to increase spending on cybersecurity in the next year, new data shows, a sign they expect greater regulatory scrutiny from watchdogs on their safeguards to protect investor information.
Some 86 per cent of financial institutions say they will "increase the time and resources they spend on cybersecurity" throughout the next year, according to a survey by Duff & Phelps, a corporate finance advisory house. The group collected the views of 183 senior financial services executives, compliance heads and investment managers located in the US, Europe and Asia-Pacific.
Overall, the results show that the industry is readying itself to implement more stringent data security measures in response to swelling pressure from regulators to better protect clients' sensitive information from hacks and breaches.
Two-thirds, or 66 per cent, of respondents expect cybersecurity to be a priority for regulators this year, and 31 per cent say it will be the "most important" factor on their radars.
Nearly four in 10, or 39 per cent, predict that firms' financial crime and compliance departments will be inspected with fine-tooth combs as regulators increasingly include them in the scope of cybersecurity, expecting institutions to take a holistic view on cyber threats.
In the US, financial services firms are preparing to respond to the Securities and Exchange Commission's proposed rules to enhance reporting standards, and 62 per cent of firms surveyed think the revamped regulations will impact their firms. Responding to an influx of cyber attacks in recent years, the US's largest financial watchdog now requires some firms to adopt written policies to protect clients' private information and introduce processes to protect against future breaches.
"In the wake of high profile cyberattacks, many are anticipating clearer and more punitive cybersecurity regulation to be implemented," said Jason Elmer, managing director, compliance and regulatory consulting at Duff & Phelps. "Firms are proactively looking to strengthen cyber defences as a result, and this is an opportunity for regulators to collaborate with financial institutions to form new rules.
"What's also clear is that commercial pressures from investors concerned about the security of their sensitive data will accelerate any attempt to improve cybersecurity measures. For all these reasons, 2017 is set to be a watershed year for cybersecurity regulation."