People Moves
Asset Management Titan Shifts GEM Equities Team To Asia Amid Shakeup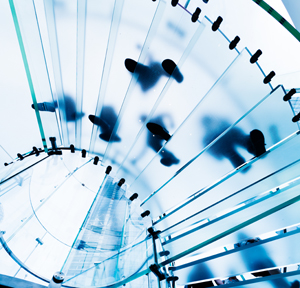 The world's largest investment house has announced a series of changes at the leadership of its emerging markets equities business, shifting to Asia.
BlackRock has confirmed to this publication that it is melding Asia and global emerging market groups to great a "truly global GEM platform". As part of the change, leadership for GEM strategies is moving to Asia, highlighting how the centre of economic gravity is seen as moving to that part of the world.
Emerging market teams will be led by Belinda Boa, as chief investment officer of emerging markets, fundamental active equity. The US-listed investment giant said this move will "bring about greater alignment and an exchange of insight throughout emerging markets professionals covering Latin America, emerging Europe and Asia equities". She remains as head of active investments for Asia-Pacific, covering active equities, fixed income and multi-asset.
Andrew Swan, who is head of Asian equities, becomes head of Asian and global emerging markets equities, with Gordon Fraser, a portfolio manager in the global emerging market equity team, relocating to Hong Kong from London to assume portfolio management responsibilities alongside Swan for the Global Emerging markets Core portfolio. Both Swan and Boa remain based in Hong Kong.
The changes happen at a time, BlackRock said, to reflect the importance of the APAC region to emerging markets strategies. Asia ex-Japan now comprises 70 per cent of the MSCI Emerging Markets Index, and this could increase to 80 per cent over the next five to 10 years if the Chinese A-share market sees full inclusion, it said.
"We are expanding local research capabilities, including Hong Kong-based head of research for the GEM team, to support our Asian equities and emerging markets franchises and benefit our global platform," the fund manager said.
It has also appointed Doug Chow to become global head of active equities integration and data, based in Hong Kong.
At the end of December last year, BlackRock had a total of $5.1 trillion of assets under management.