People Moves
HSBC Appoints AIA Chief Executive, Former BoE Senior Figure As New Chairman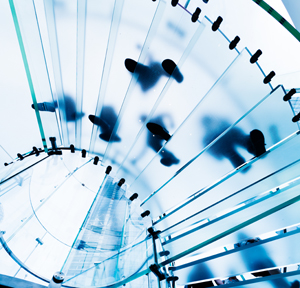 The Hong Kong/London-listed banking group has named its new chairman, due to take on the role in the autumn and replacing Douglas Flint, who is stepping down.
HSBC has appointed the group chief executive of AIA Group, the Asian life insurer, and a former senior figure at the Bank of England, as its new chairman designate. Mark Tucker will take on the role of non-executive chairman from 1 October, taking over from Douglas Flint.
Tucker has been at AIA since July 2010, leading the group to its initial public offering in October the same year. It is described in the HSBC release as the "world's largest independent publicly-listed pan-Asian life insurance group".
Before joining AIA, Tucker's career was primarily with Prudential, another insurance and financial services group. He was the founder and CEO of Prudential Corporation Asia (1994 to 2003) and on the board of Prudential for 10 years, serving as its group CEO from 2005 to 2009.
As a non-executive director, Tucker served on the Court of The Bank of England from June 2009 to May 2012, where he was a member of both its Financial Stability and Audit and Risk Committees – key roles in the aftermath of the 2008 financial crisis. Since 2012, he has been an independent non-executive director at Goldman Sachs. He will stand down from that role before joining the board of HSBC.
"I wish Mark Tucker all the very best as he succeeds me to take on the best job in banking. It has been an extraordinary privilege to serve both as group finance director and group chairman of HSBC over nearly 22 years," Flint said.
As the incoming group chairman, Tucker will take over the job of finding a successor to Stuart Gulliver, group CEO. This process is expected to conclude during 2018 to meet Gulliver's expressed desire to retire in that time frame, HSBC said.