Compliance
Singapore Watchdog Bans Former Goldman Sachs Man For 10 Years Over 1MDB Links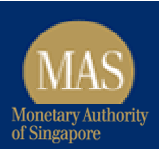 The Monetary Authority of Singapore is continuing to crack down on alleged money laundering connected to 1Malaysia Development Berhad.
Singapore authorities this week slapped a former Goldman Sachs director who was affiliated with the scandal-hit 1MDB fund with a prohibition order banning him from carrying out certain regulated activities for 10 years.
The Monetary Authority of Singapore on Monday said it had issued a 10-year prohibition order against Tim Leissner, a former director at the Wall Street giant who had dealings with 1Malaysia Development Berhad, more commonly known as 1MDB. The state-owned investment fund is currently the subject of probes into alleged money laundering in at least six countries including Singapore, the US, Switzerland and Australia.
Singapore's financial watchdog did not delve into detail about Leissner's connection to 1MDB, however.
"Following careful consideration of the representations made by Mr Leissner and the relevant facts, MAS has decided to issue a PO for a period of 10 years against Mr Leissner with effect from 13 March 2017," the regulator said in a statement.
As a result, Leissner is prohibited from performing any regulated activity under the Securities and Futures Act, and taking part, directly or indirectly, in the management of any capital market services firm in Singapore.
MAS first announced its intention to issue the prohibition order against Leissner in December and invited him to submit a written response explaining why he should not be penalised.
Separately, MAS in 2015 found that Leissner wrote an unauthorised letter to a Luxembourg-based financial institution and made false statements on behalf of Goldman Sachs' Asia unit without its knowledge.
In recent times, Singapore's financial watchdog – like its counterparts across the world - has been hot on the heels of those accused of siphoning money from 1MDB in a global game of investments hide-and-seek.
Last month, authorities in the city-state seized a $50 million private jet that belonged to Low Taek Jho, a Malaysian financier with Hollywood ties who is at the epicentre of worldwide probes into potential money laundering. Low's Bombardier Global 5000 jet was grounded and impounded at Singapore's Seletar Airport.
Meanwhile, a US federal judge last month approved a plan proposed by the Department of Justice to sell off Low's stake in Manhattan's Park Lane Hotel, one of his family's assets forming some $1 billion allegedly acquired with funds stolen from 1MDB.
The DoJ alleged that Low used dirty money to purchase his 55 per cent stake in Park Lane Hotel. His stake in the hotel is said to be his family's largest asset that the US is seeking to seize.
The Low family's assets include a $107 million interest in EMI Music Publishing, a $50 million Bombardier jet, and a $30 million penthouse at Time Warner Centre in New York.
However, a spanner was thrown into the works when a New Zealand court in January ruled that Low's family could change trustees holding their assets, a decision that could see the financier sidestep US authorities' seizure attempts.