Compliance
A Year After Going Live, Senior Managers Regime Starts To Bite - UK Survey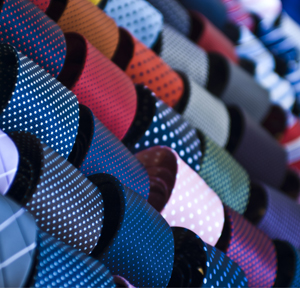 A new regulatory system designed to make senior managers of financial firms more accountable for their businesses' actions - and stop a re-run of the 2008 financial crisis - has had a mostly positive impact, a survey claims.
More than half of 183 senior financial sector bosses in the UK who were recently polled by Duff & Phelps, the consultancy and advisory house, said the country's new regime for top managers has improved corporate culture, reducing risk of compliance blow-ups. Meanwhile, industry figures said the asset management sector has yet to fully wake up to the impact of potential rule changes.
A year ago in March, the Senior Managers & Certification Regime went live. The SMCR is designed, its framers say, to improve how financial organisations are run, make senior managers take more direct responsibility for what their firms do - with potential penalties - and hence restore confidence in a sector hit by a wave of scandals and distrust after the 2008 financial meltdown. The regime is enforced by the UK's Financial Conduct Authority and the Prudential Regulation Authority of the Bank of England.
Senior managers and key non-executive directors are at risk of heavy fines or being banned from the industry if they are unable to show they have taken what are deemed reasonable steps to prevent wrongdoing and unethical behaviour within their areas of responsibility.
The Duff & Phelps survey found that 55 per cent of respondents said the regime has "positively affected" the banking and alternative investment communities. Some 15 per cent of respondents said it has had a negative impact.
"The threat of personal sanctions is ensuring compliance functions put their duties before other considerations. Where managers fail to support them, they themselves may face penalties. We have seen SMR start to change the way compliance departments budget. They are not just counting compliance costs, but the costs of hiring a replacement compliance officer or interim staff, for regulatory penalties and remediation in cases of failure, and for their own personal liability if things go wrong. In short, this regime may have been a game-changer after all," said Monique Melis, managing director and service line head, regulatory consulting at the firm.
Duff & Phelps surveyed senior financial services executives, compliance professionals and investment managers operating in the US, Europe and Asia. This was conducted in conjuncture with Duff & Phelps' Global Regulatory Outlook report and respondents were contacted in the first quarter of this year.
"Though the SMR is not currently at the top of the agenda for most asset managers, we expect this to change as we approach the middle of the year. Whilst the more astute firms are putting together working groups, the majority still seem fairly in the dark as to what the regulation will entail," said Julian Bentley, director, risk and compliance, at human capital consultancy Alderbrooke. He was commenting on managers' preparation for the SMR in early 2018.
"As a result, they are basically playing a waiting game until a consultancy paper is released in the next month or so. We therefore expect to see an influx of consultancies coming into firms at that point to help them with compliance," he added.
"The SMR will have an enormous significant impact on asset management firms. This is not an industry which has dealt with regulation of this magnitude before, so most managers are relatively inexperienced in regulatory compliance when compared to other areas of financial services. Managers therefore need to understand the enormity of this regime very quickly - and the effect that it will have on their businesses - otherwise this could be a real shock to the system," he said.