Technology
UK, Canada Agree Deal Fostering Fintech Growth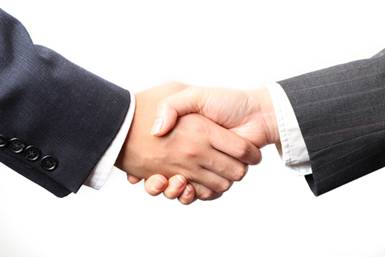 The agreement follows the launch of the FCA's Innovation Hub in 2014, which seeks to stimulate fintech growth.
The UK's financial watchdog has shaken hands with a Canadian counterpart on an agreement that aims to foster the growth of financial technology in the UK and Ontario while reducing the regulatory burden.
Earlier this week, the UK's Financial Conduct Authority entered into an agreement with the Ontario Securities Commission that enables fintech businesses in the UK and the province of Ontario – which encompasses Toronto – to consult each regulator for advice, should they be seeking to enter into the other's market.
Under the co-operation agreement, "both regulators may provide support to innovative businesses to help reduce regulatory uncertainty and time to market," the FCA said in a statement.
Once referred by one of the regulators, and prior to applying to operate in the new market, a business will have access to staff that will assist it in interpreting relevant regulations in the market it is looking to join, the FCA said.
"[The] agreement with the OSC is a positive step towards promoting financial innovation in each of our respective markets," said Christopher Woolard, executive director of strategy and competition at the FC.
He continued: "It provides fintech businesses in Ontario and the UK with ready access to the regulatory support they need and we look forward to welcoming firms referred to us by the OSC to assist them in understanding the UK market and its financial regulation."
Maureen Jensen, chair and chief executive of the OSC said: "We are hearing from many emerging businesses that offer innovative services, products and applications of benefit to investors. Many of these businesses are also seeking to expand globally, and this agreement reflects our ongoing commitment to enhancing their regulatory experience."