Compliance
HSBC Faces UK Probe Into AML Controls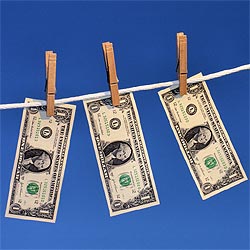 HSBC, which earlier this week posted a 62 per cent slump in group profits for 2016, is being investigated by the UK's financial regulator over its anti-money laundering measures.
The UK's financial watchdog is investigating HSBC over potential breaches of money laundering rules, just days after the bank posted a plunge in profits for 2016 that sent its shares tumbling.
The Financial Conduct Authority commissioned a skilled person review, or a 166 report, into the lender during the final quarter of last year. A review by an independent firm could result in fines if wrongdoing is unveiled in the report's findings. The investigation was launched after a monitor installed by US authorities to oversee improvements in HSBC's financial crime measures flagged concerns about its progress.
HSBC's chief executive, Stuart Gulliver, reportedly said the bank was unearthing further regulatory problems due to a higher standard of internal policing. He reportedly added that it was "quite normal" to uncover such instances in a bank the size of HSBC, which operates in 70 countries and has around 240,000 staff.
"Our monitor has raised certain concerns but we have continued to progress and our commitment remains unwavering," Gulliver said, according to several news services.
"By the end of this year, we are on track to have our anti-money laundering and sanctions policy framework in place and to have introduced major compliance IT systems across the group," he continued.
Michael Cherkasky, a US-based lawyer, was appointed as HSBC's monitor in 2012 after the US fined the bank $1.2 billion for poor anti-money laundering controls.
The bank did not disclose the specific concerns raised by Cherkasky, but he is reported to have flagged worries about clients with links to terrorism, including ISIS.
Earlier this week, the bank reported a 62 per cent slump in group profits for 2016, although its private banking arm logged a 1.5 per cent year-on-year rise in adjusted pre-tax profits.
WealthBriefing has reached out to the FCA and HSBC for comment and will update coverage accordingly.